As the 2020 National Football League season is set to start Thursday night with the reigning Super Bowl champion Kansas City Chiefs welcoming the Houston Texans to Arrowhead stadium, the first kickoff of the season has plenty of mystery behind it for what to expect. Many teams could surprise, some are looking to return to the playoffs and one team is looking to repeat. 
The Vidette Sports staff cranked out their predictions on what is expected to be a very thrilling, yet surprising NFL season. Here are their thoughts.
Jake Fogal | Sports Editor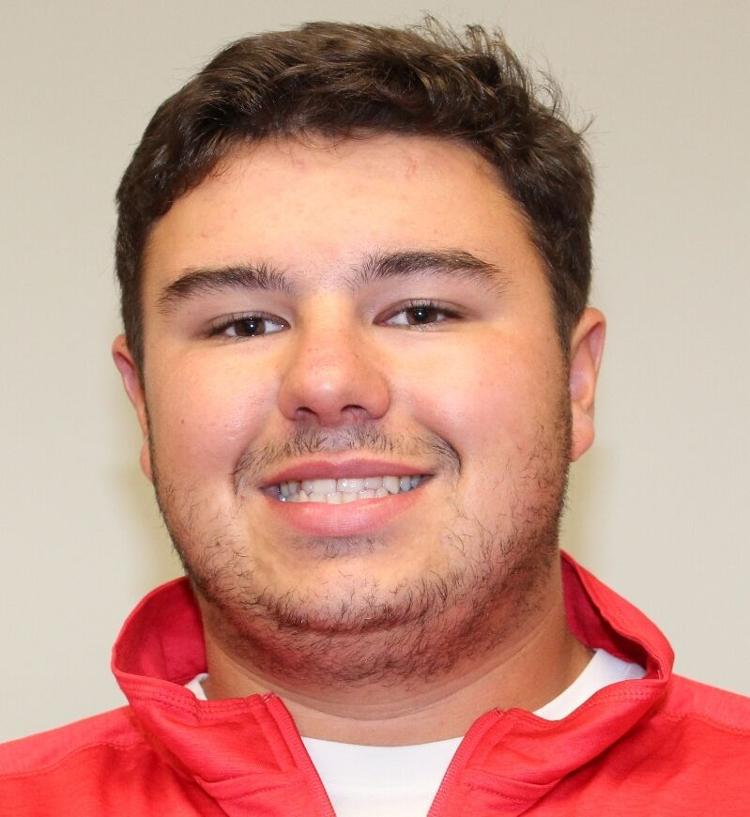 One of my favorite times of the year is here, and with a little luck and hope that this pandemic which currently conducts our lives doesn't get in the way, I may be practicing my "Super Bowl Shuffle" for the highly anticipated Chicago Bears championship season. Alright, alrght, I'll come back to reality for a bit. The Bears are sort of an unknown commodity for this upcoming season. A confident Mitchell Trubisky leads his guys into the 2020 season, as Nick Foles takes a bench role. As a member of the Trubisky fan club, I think the correct quarterback was picked for the starting job, and what better way than a bounce-back season to prove all his doubters wrong. The guy making these picks is head coach Matt Nagy. Nagy has much to prove after a lackluster 2019 season, that involved poor play calling with an already struggling offense. The defense of course will be a force to be reckoned with for the season, as Robert Quinn joins an already stellar defensive line. Tons of questions still linger in my mind for this Bears' squad, but with a stacked National Football Conference, I'm not sure if this team has what it takes to compete for a playoff spot. I would gladly accept being wrong in this situation.
Plenty of teams could surprise us this season and make a run at the playoffs. The Pittsburgh Steelers, Cleveland Browns, Los Angeles Rams and Arizona Cardinals are just a few teams that I think are set for a post-season run. But one team that is fresh and destined for success is the Matt Ryan-led Atlanta Falcons.
Ryan, a former MVP, is joined by an extremely talented offense that could be looking to break records. Former LA Rams running back Todd Gurley returns to Georgia after suiting up for the Bulldogs in college. While fighting the injury bug for prior seasons, Gurley — if healthy — is an improvement over former Falcon Devonta Freeman. Receivers Julio Jones and Calvin Ridley may be in the running for best duo if Ryan is on his game this season, not to mention tight end Hayden Hurst joins the scene after having success in a backup role with Baltimore a year ago. The defense is full of question marks, but injuries have plagued this defense for several previous years. If capable of staying healthy, Grady Jarrett and Keanu Neal should have little trouble turning this squad into an above-average defending team.
I think the clear-cut favorite out of the American Football Conference is the Kansas City Chiefs, and it isn't close. While Lamar Jackson can juke just about any defender out of his shoes, the Baltimore Ravens' offense is no match for a powerhouse Patrick Mahomes-led team. As for the NFC, Tampa Bay will take the reins of the NFC South from the Saints and dominate all who oppose them. Tom Brady with the assets that accompany him will overpower the league, and the Buccaneers' defense is extremely underrated with linebackers Shaquil Barrett and Devin White. Those two teams will be the best to grace us this season, but come February, the Chiefs will be crowned back-to-back Super Bowl Champions, sending Brady into retirement.
Jake Sermersheim | Sports Editor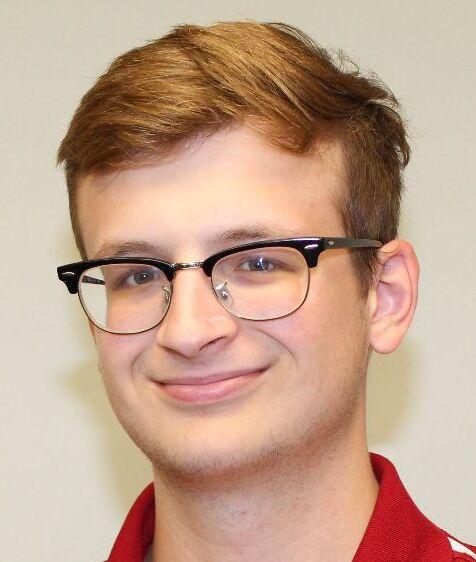 Helmet shots will ring louder than ever this year in NFL stadiums. With most stadiums expected to be empty, this year's NFL will be like none before. 
But nevertheless, there is football to be played and predictions to be made. 
The Green Bay Packers look to repeat a trip to the NFC Championship and a 13-3 season, but the Packers did little to upgrade a team that was shelled by the San Francisco 49ers a year before. With an above-average defense and an offense full of skilled players ready to bloom, the Packers could be primed to match or surpass last year's result. 
After fleecing the Houston Texans in an offseason trade, the Arizona Cardinals added best receiver in the league DeAndre Hopkins and sure-fire Hall of Fame receiver Larry Fitzgerald to give reigning Rookie of the Year Kyler Murray plenty of talent surrounding him. Offseason free agent additions and drafting Swiss Army knife Isaiah Simmons has improved a defense that badly needed it. Despite a tough division, the Cardinals could be a surprise team in the NFC West. 
MVP, Super Bowl Champ, Super Bowl MVP all in a two-year span, what more does Kansas City Chiefs quarterback Patrick Mahomes have to prove? In just his third year Mahomes can already solidify himself as the best player in football with another successful season. After finally getting over the hump and getting a Super Bowl, expect big things from Andy Reid. Always a chess player, Reid has some of the most lethal pieces at his disposal in Tyreek Hill, Travis Kelce, Sammy Watkins and Mecole Hardman. Bringing back some key pieces on defense will help the most lethal offense in the league repeat as Super Bowl Champions. 
The NFC side seems less clear, but a much-improved Tampa Bay Buccaneers team could be the first team to play a Super Bowl at its home field. Last year the Buccaneers were on the verge of a playoff berth, but a 30-interception season from Jameis Winston got in the way. The collection of Brady, Mike Evans, Chris Godwin, Rob Gronkowski and Leonard Fournette could prove to be the best offense in the NFC. Like the Chiefs, the Buccaneers are led by a grandmaster chess player in Bruce Arians.
Rachel Hickey | Senior Sports Reporter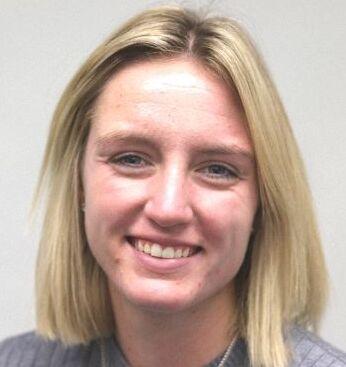 Football season is finally upon us! Here's to hoping for a full sports season amid the uncertainty surrounding the COVID-19 pandemic. Assuming all goes well, I suspect the reigning 2019 Super Bowl Champions — the Kansas City Chiefs — to be on the hunt again this year. With Mahomes returning with a little jewelry on his hand, he is primed to lead a strong roster once again. The Chiefs have momentum on their side that might just help them claim another Lombardi Trophy.
As for a bit more of a wild card pick, I must go with my gut and say this could be the Dallas Cowboy's year. With Mike McCarthy coaching the franchise this year, I expect to see many changes in the team's dynamics. McCarthy brings valuable experience to Dallas from his time at Green Bay, having prior Super Bowl coaching experience. This new blood could help the Cowboys have a surprising year.
Matt Petrovich | Sports Reporter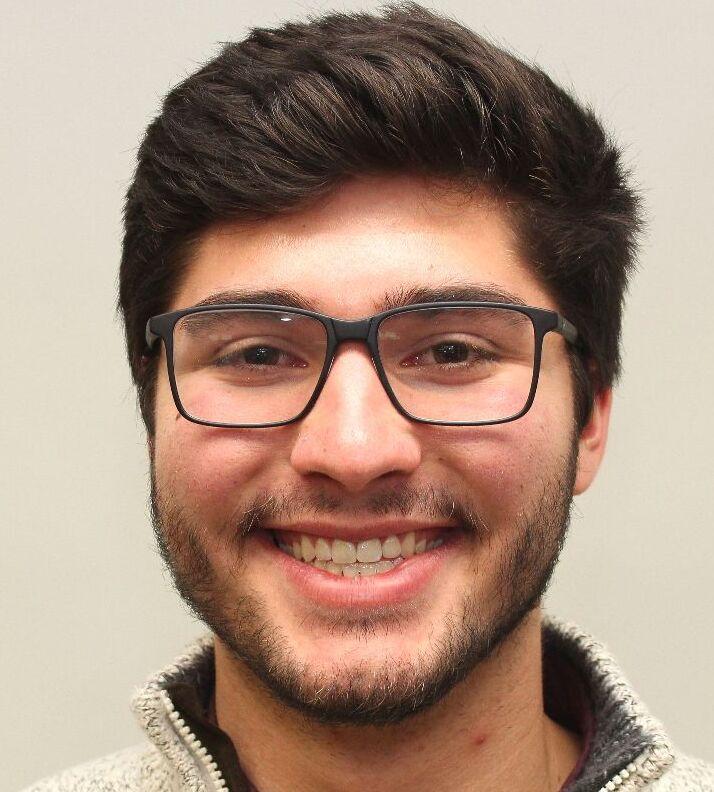 It is the most wonderful time of the year because football season is here. If it is anything like last year, then my beloved Green Bay Packers will have something to play for. As a Packers fan I have not had much to worry about, and I am crossing my fingers that is the case this year. I am hoping year two of head coach Matt LaFleur is somehow better than year one. I mean a 13-3 record was nice, but could they make it 14-2? Only time will tell.
The AFC side of football seems to be all Chiefs and that is what I am predicting going into the season. The Chiefs will repeat as AFC champions. For the NFC it has and always will be up for grabs. As much as I would love to see Aaron Rodgers lead the Packers to another Super Bowl, I believe Drew Brees and the New Orleans Saints will get it done this year. The 2020 season will conclude with the Chiefs repeating as Super Bowl champions.
Mikey Fornelli | Sports Reporter

Barring any unfortunate injuries, it'll be hard to count out defending Super Bowl MVP Mahomes and the Kansas City Chiefs from going back to back. In addition to drafting Louisiana State University running back Clyde Edwards-Helaire, they are bringing back nearly all of their team. They should coast through the AFC, but the tougher NFC is a different story. That's a complete tossup. You could look for a surprise year from the Dallas Cowboys under new leadership from McCarthy, or the always solid Atlanta Falcons; now featuring Gurley.
Ultimately, I think the winner of the NFC will come from the south. While it is hard to count out Brees and the Saints, never doubt Brady with something to prove. A new star-studded roster and coaching from Bruce Arians will lead to at least an appearance for the Tampa Bay Buccaneers in the 2021 Super Bowl. Personally, Sunday afternoons for the next few months will feature the Chicago Bears, led at least for now by another 2017 draftee, Mitch Trubisky, who did not sign a mega-million dollar resigning contract like Mahomes and Watson this summer. For now, he's beat veteran Foles for the starting job, but with a short leash. The defense is still ranked in top 10 of the league, and they're expecting big things from new tight ends veteran Jimmy Graham and 2020 draft pick Cole Kmet. If either quarterback can spin a solid year, the team has a chance to make the playoffs like they did the year after last. Would it be a surprise? Yes. Is it possible? Sure. 
Darnysha Mitchell | Sports Reporter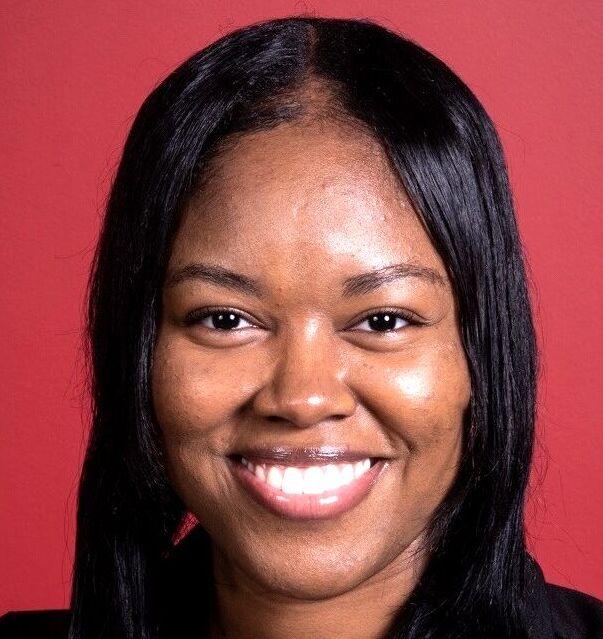 Possible Winners for Superbowl 2021:
Kansas City Chiefs — Now the last team to win a Super Bowl back to back was the New England Patriots in 2004 and 2005, so betting on a team to win back-to-back Super Bowls is risky and a nail bitter. However, the energy of the Chiefs, who gave major extensions to Super Bowl MVP quarterback Mahomes and Kelce over the summer and have kept pretty much most of their roster, (including one of my favorites, Hill, from last season) and their ambitions for another title isn't hard to see.
Baltimore Ravens — They have MVP quarterback Jackson, who's put in serious work over the summer on touchdown passes. He's battled criticisms about his position as quarterback and proved everyone wrong after leading the team to a 14-2 record. I think he's hungry for a shot at the Super Bowl. I also love the squad behind him, who are just as hungry: Mark Andrews, Mark Ingram Jr.II, Marquise Brown and Justin Tucker.
Teams I'm Looking Out For:
Tampa Bay Buccaneers — Brady. That's enough. Love him, hate him, you've got to admit he's a GOAT. I think everyone will be wondering if he will bring his talents and football IQ over to his new team. He has his right-hand man Gronkowski with him, who he basically pulled out of retirement. I'm also curious to see how well he'll work with running backs Fournette and LeSean McCoy and wide receivers Evans and Goodwin.
Arizona Cardinals — While the team only had five wins last season, the signings of Hopkins and Fitzgerald along with Offensive Rookie of the Year Murray has made them impressionable this season. I'm excited for them and to see how they are together. Murray worked a lot on speed this summer, so I'm definitely expecting some more rushing yards out of him.
Zach Stangel | Sports Reporter

This NFL season will be an interesting one. Some teams are starting off with fans in limited capacities, some are not. That really takes home field advantage away, which is something NFL players thrive from.
I believe that the Chiefs will be the best team in the league again. Mahomes is only going to get better and they drafted running back Edwards-Helaire who was a stud at LSU. I have them making it out of the AFC to get to the Super Bowl. I have the Seattle Seahawks coming out of the NFC and making the Super Bowl. Russell Wilson is an underappreciated player and I believe he will lead the team to the Super Bowl, but I have Chiefs winning it all.
My favorite team is the Miami Dolphins. This is the most excited I have been in a long time for the Dolphins. They drafted Tua Tagovailoa who can be one of the best quarterbacks if he remains healthy. I do not expect them to make the playoffs, but they will keep on improving each year.
Kevin Koski | Sports Reporter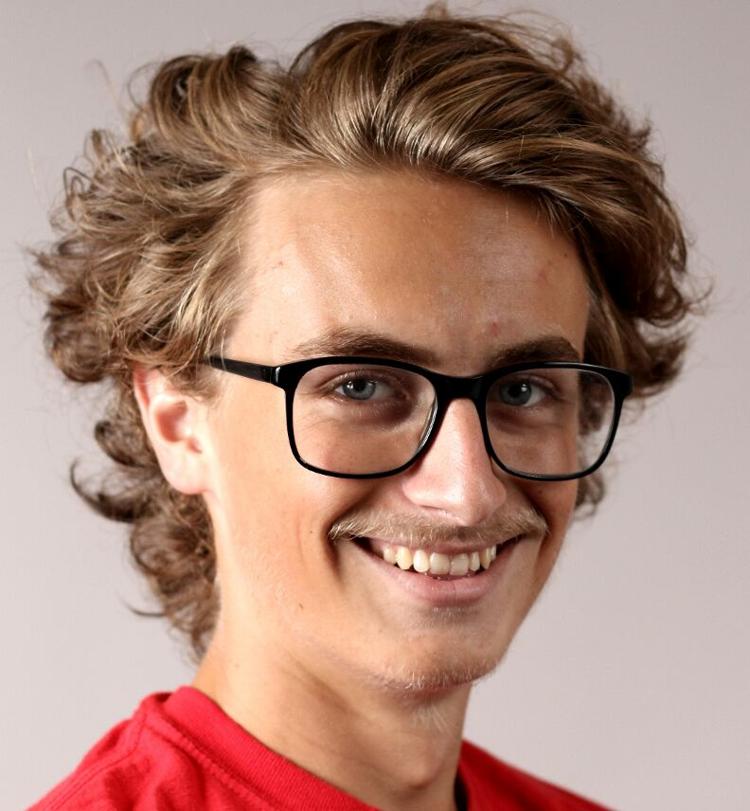 With all the craziness of 2020 I honestly haven't even thought about the upcoming football season before I was asked to submit a prediction. After a quick look around the internet, I do not think my prediction for the 2021 Super Bowl matchup breaks the mold. I predict the Kansas City Chiefs and Tampa Bay Buccaneers will meet in the championship game with the Chiefs coming out on top. Mahomes is a stud and after last year's season, is poised for another trophy.
Ken Kanoon | Sports Reporter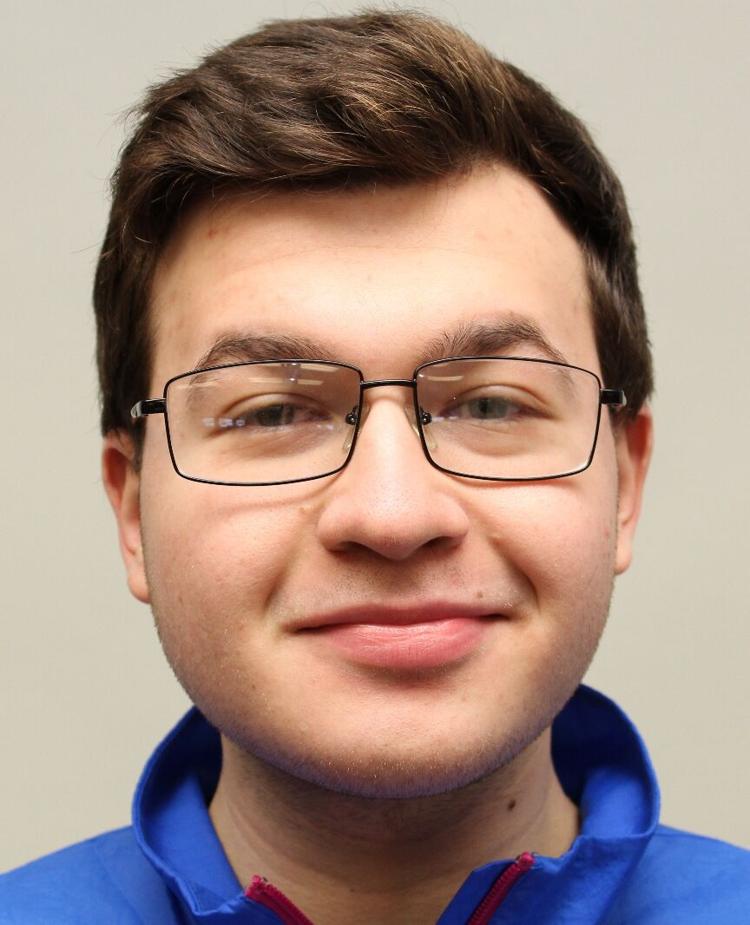 I expect the NFC North to be a mess. The Packers are a washed team and wasted their first-round pick on a project quarterback while trying to "contend." The Minnesota Vikings always look good but massively underachieve and prove that they cannot hang with the elite teams. The Detroit Lions have been stuck in eternal mediocrity their entire existence, so I don't expect that to change. Finally, The Bears come in with a strong roster where the only real question is how much quarterback production you will get but check the box in every other area. My personal Super Bowl predictions are the Chiefs versus the Seahawks.
My surprise team is the Bears. The Bears are in a prime position to turn heads with key addition on both sides of the ball, in addition to great hires on the coaching staff. This should also be a great time to mention my favorite team is the Bears. The hopes of our team ride on the quarterback's (Trubisky or Foles) ability to reliably produce and provide a semblance of an aerial threat. If we get above-average quarterback play, then this team should be contending for the NFC crown.