Illinois State University junior middle-distance specialist Jack Anstey, an Australian native, brought his talents from the land down under and has a goal to finish with a No. 1 school record.
Anstey currently holds the No. 2 1,500-meter time on ISU's top 10 list, captured at the Standford Invitational last year, in which he was named the MVC Male Track Athlete of the Week and MVC Scholar-Athlete of the Week.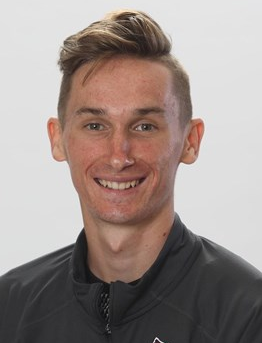 He also won the 1,500-meter at the 2018 MVC Championships, qualifying for the NCAA West Preliminary Round for the second year in a row, having qualified for the 800-meter in 2017.
"I didn't really have a normal upbringing, you could say," Anstey said when asked why he chose ISU. "It really opened my eyes to the realness that you don't have to go to a big-name school. I can be great wherever I go as long as I work for it."
The field star said he saw a video in class, asking how one would write their own obituary. "That just made me think," he said. "I want to be able to be great and work hard for it. I want to make sure I'm proud."
Anstey is a native of Toowoomba, Queenland Australia, where he attended high school, where he was the state champion in the 800-meter his junior year and 800, 1,500 and 8K state champion his senior year. He also participated in football and soccer, saying that he did not get into running until about five years ago.
"My mom was sad to see me go but she was really excited. She has always been my biggest supporter." Anstey, along with his sister, lived with his mother back home.
Anstey made the decision to travel to ISU because of his support in coaching staff, establishing a firm support system including his mom.
"I really liked Coach [Jeff] Bovee," he said. "He told me he would make sure I had an easy transition. I told him about making my own path towards success and he thought he could help."
While continuing to pursue a degree in physical education, he said the coaching staff at ISU make him excited to get into coaching someday.
"When I'm old and crusty, I just want to make sure I'm proud of what I've accomplished. I want to say I've succeeded at the end of each day."