Incoming junior transfer from Iowa Western Josiah Strong seeks to be a pivotal force in leading the Illinois State University men's basketball team over his tenure.
The 6-foot-2 guard from Brooklyn Park, Minnesota, is motivated to get to work with his teammates and coaches giving all of his focus to what the team is trying to accomplish this upcoming season.
Holding himself accountable, Strong is ready for the competition on the court and to feel at home in Redbird land.
"Feels good to be an Illinois State Redbird. It feels like a new home with great opportunities. It is a great community to get comfortable in. I am comfortable with everybody and even with a pandemic going on, we are off to a great start," Strong said.
Strong spent his first two years jumping around schools understanding that his journey was meant to be done his way. He attended the Naval Academy in 2018-2019 and Iowa Western 2019-2020.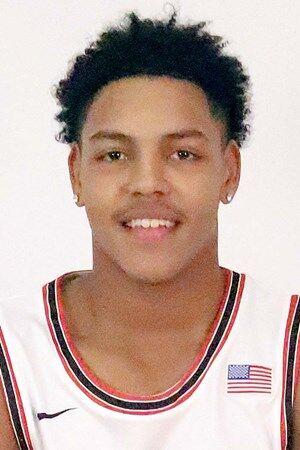 During his time at Navy, Strong played in 31 games and came off the bench in all 31 games. Averaging 10.5 minutes per game, scoring 96 points, racking up 30 assists, and 24 rebounds in the 2018-19 season.
"I grew as a person when I was at the Naval Academy," Strong said. "I learned that I needed to go to another level to help my team win. I grew mentally tough which helped a lot of my personal development".
While attending Iowa Western, Strong earned NJCAA honorable mention All-American honors after one year with his new squad. He was also named an honorable mention in the JUCO recruiting.com top-100 player rating.
Averaging 17.8 points, 3.8 rebounds, and 2.1 assists per game he made 48.8 percent of his shots from the field and 46.2 percent of his shots from long range in the 2019-2020 season. Strong put up double digits in 25 of the 28 games he played during the season which includes 13 games of 20 or more points.
His season high came against Northeast Community College. Strong made 12 of 23 shots from the field. He made at least one three-pointer in each of his games this season while in 19 of those games he made at least three. His season-high in three's was six against Southeast Community College and Cloud County Community College. Dishing out a season-high eight assists against Butler Community College and had a season-high of seven rebounds against Indian Hills Community College.
"While at Iowa Western that is where I grew into a leader. As a team that year we came from a lot of different places and at times it was tough to be on the same page, but we were able to bring it all together and it worked," Strong said.
The addition of Strong adds a significant upgrade in shooting from downtown especially when it matters most late in games. Illinois State shot 42.4 percent in field goals and 35.5 percent from long range in the 2019-2020 season.
ISU went 10-21 on the season and 5-13 in conference play, but despite the unsuccessful season Strong is confident in his new group to turn it around and have the season he believes they are capable of having.