The Illinois State University soccer team is headed to the Missouri Valley Conference Championship finals after defeating the Missouri State Bears 4-3 in overtime on Friday.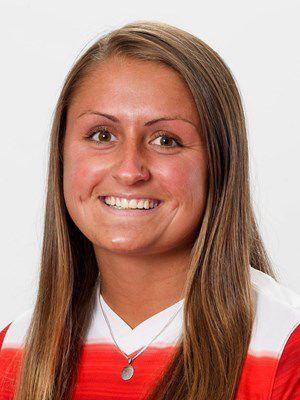 The Redbirds held a 3-1 lead until late in the second half. Senior midfielder Kate Del Fava and junior forward Natalie Vaughn-Low chipped in two goals apiece, with Vaughn-Low scoring the game-winning goal. ISU's senior goalkeeper Haley Smith recorded five saves, including a critical penalty kick save in the 50th minute.
WHAT A SAVE!@Redbird_Soccer keeper Haley Smith makes a huge stop on a @MSUBearsWSoccer penalty kick to keep the 'Birds ahead. pic.twitter.com/0zWna7Nz2u

— Missouri Valley Conference (@MVCsports) November 8, 2019
"Well, the win is tremendous," ISU head coach Brad Silvey said. "Being able to be in a championship-caliber game and to find a way to win, regardless of how it comes, is obviously big time for us."
The scoring began with a goal from Del Fava in the 19th minute. Vaughn-Low scored seven minutes later to make it 2-0. Missouri State's sophomore forward/midfielder Kennady Orlick scored in the 34th minute to make it 2-1. At halftime the 'Birds held the 2-1 lead and outshot the Bears 5-3.
ISU's lead unraveled in the second half. After a penalty kick score from Del Fava in the 68th minute, MSU scored twice before the end of regulation. The goals by the Bears came in the 72nd minute from Olina Einarsdottir and in the 80th minute from freshman forward Unnur Bergsdottir.
The Redbirds led in shots (12-10) and saves (5-2). The Bears shot four penalty kicks compared to ISU's two, and the Redbirds committed nine fouls to MSU's eight. Missouri State recorded a staggering nine shots in the second half but were held without a shot in overtime. Del Fava, Vaughn-Low and junior midfielder Abby Basler assisted on ISU's goals in this game.
"Looking ahead, we definitely have to sharpen up from a defensive standpoint," Silvey said. "We have to be a bit more organized and a bit more connected from a defensive standpoint moving forward if we really want to make some noise in that championship game."
The game headed to overtime, and Vaughn-Low saved the day when she scored in the 95th minute.
VAUGHN-LOW FOR THE WIN!Natalie Vaugh-Low sends in a beauty to send @Redbird_Soccer to the #MVCsoccer title game Sunday! pic.twitter.com/9LOun0Rgrl

— Missouri Valley Conference (@MVCsports) November 8, 2019
Del Fava tacked on to her MVC-leading goal tally, and now has 17 goals on the season.
"Del Fava was fantastic," Silvey said. "Her goals, her assists, she created the penalty as well … Natalie was a great supplement to that as well too; the game-winner was incredibly special."
Silvey was pleased with the determination his team showed.
"Haley came up time and time again," Silvey said. "Keeping our season alive. Those were special moments that those individuals had. At the end of the day our team effort and willingness to just grind and to still find a way, even when our backs were against the wall … was special, and that's a character trait this team has had."
No.1 Loyola plays No. 4 Drake Friday to determine ISU's opponent in the championship game. Loyola defeated Illinois State 4-1 in their previous meeting; ISU defeated Drake 1-0 last Friday. The MVC title game is set to kick off at 1 p.m. Sunday in Springfield, Missouri.