After an impressive defensive performance in a 21-3 win over rival Eastern Illinois last week, the Redbirds welcome Northern Arizona to Hancock Stadium for a 6:30 p.m. matchup Saturday. Find out how The Vidette Sports staffers see the 'Birds faring this week: 

Blaine Lewallen | Sports Editor
ISU's solid defense through three weeks will be tested against the high-flying Lumberjacks this week. I think that NAU poses a very tough test for the Redbirds, and it will be key for quarterback Brady Davis to get in sync for the 'Birds to have success. I think ISU will be able to win a shootout. 
ISU 42, NAU 35
Jake Sermersheim | Sports Editor
Expect ISU to ride a solid defense and a strong run game over Northern Arizona. Despite the strong offensive attack from the Lumberjacks, the Redbirds' defense should keep them in check. Look for Brady Davis and the receiving game to get on track after a slow start. 
ISU 38, NAU 31

Jake Fogal | Sports Reporter
Illinois State is coming off back-to-back wins over not so impressive teams, having a chance this week to prove any of the doubters wrong in its matchup with Northern Arizona. Northern Arizona has quite the passing offense, scoring over 30 points per game this season. In two of those matchups, the Lumberjacks had 30 points builtup in one half. The Redbird defense, which has shown out in recent weeks, has its toughest challenge to date in slowing down the Lumberjacks' offense. Brady Davis has not given us any indication that he will be able to stay in this slugfest, thus giving the Lumberjacks the advantage.  With too powerful of an offense for Northern Arizona, and question marks on the offense of Illinois State, the 'Birds will fall short in this matchup. 
NAU 55, ISU 31

Bobby Selzer | Sports Reporter
Riding the momentum of a big win last week, ISU wins a shootout with Northern Arizona. All-American James Robinson runs wild and continues to move up the Walter Payton watch list early in the season. The defense holds up late, stops the Lumberjack offense when they need to. Close until the fourth quarter. 
ISU 40, NAU 28

Matt Kalinowski | Sports Reporter
The Northern Arizona Lumberjacks currently sit at 2-1 and have scored 133 total points this season. ISU has shown an ability to score and defend at a high level, but I feel that the Lumberjacks will win because of their impressive games against tougher competition. 
NAU 41, ISU 23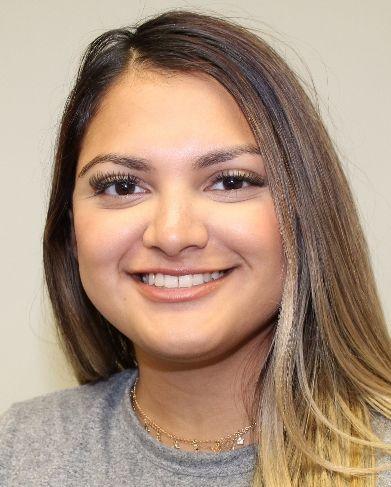 Sofia Renteria | Sports Reporter
Illinois State is returning to Hancock Stadium to take on the Northern Arizona Lumberjacks. The two have only competed once back in 2017, as NAU defeated ISU 36-17. The Lumberjacks have 20 returning starters and having a killer quarterback like Case Cookus can be a challenge for the Redbirds. Cookus has 82 career touchdowns and has thrown for multiple touchdowns in all games this season leading his team to victory. The Redbird defense is making its way to the top 10 in FCS football in total defense. With the hard work and skill they have developed this season, I can see a close game coming.  
NAU 43, ISU 30