For the second time this season, Illinois State volleyball (13-10, 6-5, MVC) lost a hard-fought five-set match Friday night against I-74 foe Bradley (11-11, 7-4 MVC).
The Redbirds did not get off to the start they wanted against their in-state rival, as freshman Kaity Weimerskirsch sent the first serve of the game into the net and Bradley jumped out to a 5-1 lead from there.
ISU would pull to within a 6-5 deficit, but the unforced errors would continue for the Redbirds to put them in a 14-10 hole.
The sloppy play continued with three more Redbird service errors, but ISU would battle back within a point, as junior Kaylee Martin turned the tables with a service ace to cut the Bradley lead 20-19.
The mistakes would come back to haunt Illinois State, as the Braves who never trailed, finished off ISU to take the opening set by a final score of 25-22.
Bradley takes the first set, 25-22. @LittleMiller16 is leading the Redbirds with a trio of kills, while Kaity Weimerskirch is up to 10 digs!#BackTheBirds

— Illinois State Volleyball (@RedbirdVB) November 1, 2019
It looked like the Redbirds were putting their early struggles behind them after they got off to a 2-0 lead to open the second set, but Bradley would answer in a big way with a 7-0 run to take their largest lead of the match.
ISU would battle back trailing 9-8, but the Braves would once again used a 6-0 scoring run which featured two service aces and eventually extended their lead 22-16.
Illinois State refused to go down without a fight, using a 5-0 scoring run to pull within a point, 22-21.
Just like the opening set, the unforced errors would come back to bite the 'Birds as Bradley put the finishing touches on a 25-22 set two win.
For the first time this season Illinois State dropped sets one and two on its home floor and was in danger of being swept at Redbird Arena for the first time since Oct. 28, 2017.
The Redbirds kept their cool heading into set three, fixing mistakes from earlier in the match, but a back-and-forth scoring attack which featured 11 ties and seven lead changes would have the score tied at 13 points all.
Monica Miller, Sydney Holt and Martin stepped up in a big way for the 'Birds, as the trio tallied two kills each to give ISU a 20-17 lead.
Team captain Stef Jankiewicz, who made her return from an undisclosed injury, also added a kill followed by a block en route to a 25-18 set three win for ISU.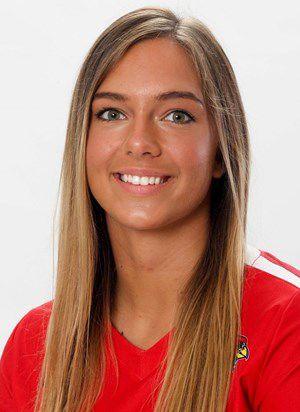 The leadership from Jankiewicz on the court was in full effect as the Redbirds began to turn the tide on the Braves.
The Redbirds were flying into the fourth set with momentum, jumping out to an early 8-2 advantage with five of those points coming via kills.
Illinois State would hold a comfortable distance from Bradley in the remainder of the set, leading by as many as eight points before Martin's tenth kill of the match gave the 'Birds a 25-17 set four win.
ISU opened up the final set with a kill by Martin and a service ace from Jankiewicz, but the Braves would quickly respond with consecutive points to tie the match 2-2.
After trailing 5-3 the Braves used a 5-0 run to take the lead and wouldn't look back.
Bradley scored the final three points of the match to defeat the Redbirds and win the war on I-74 by a final score of 15-10.
Bradley fights off Illinois State's comeback, holding on for the 15-10 fifth-set win. The 'Birds are back in action this Monday when they travel to Indiana State!#BackTheBirds

— Illinois State Volleyball (@RedbirdVB) November 2, 2019
It was a tale of two halves for Illinois State who looked like a different team after dropping the first two sets but forced Bradley to go the distance before falling in the fifth set.
"I'm pleased that we fought back," head coach Leah Johnson said. "We have excellent sets where we're error-free and then we have tight sets where we aren't inflow and things are forced. I hope this is a jumping-off point for us, we have to respond when we give ourselves the opportunity."
The loss extends ISU's losing streak to three games and it's the first time the team has dropped a home contest since losing in five sets to No. 10 Marquette (19-3, 10-1 Big East) earlier this season on Sept. 15.
The Redbirds have been bitten by the injury bug this season, as junior libero Kendal Meier remained sidelined with a hand injury.
This has forced many underclassmen and newcomers to step into bigger roles which has seen success this season, but also some struggles at times as well.
Although the play has been inconsistent at times, the experience is something Johnson believes the team will benefit from in the long run.
"As we return to full health, I think we'll return to full confidence," Johnson said. "I don't want to take anything away from the people who have filled those roles because they've done a great job, but they've never been in this situation. They're gaining career worth experience, and ultimately if we all grow and keep getting better these losses will serve us well in the end."
Up next for Illinois State is a quick turnaround for a Monday night matchup against Indiana State (5-16, 3-8 MVC).
First serve between the Redbirds and Sycamores is set for 4:30 p.m. in Terre Haute.