Illinois State freshman Logan Ziegler notched her first goal of her career and the first goal of the season for the women's soccer team Friday night against California State-Northridge.
The Redbirds battled Matadors on a humid and muggy night, as ISU overcame a 2-0 deficit following goals from Ziegler and senior Angel Krell.
The Matadors scored a goal early on at the 27 minute mark by Bethany Fitzsimmons.
They struck again in the second half when Michaela Giordano scored unassisted.
The Redbirds goals were scored as the game wound down, as Ziegler's came at minute 67 and Krell's at 79.
Junior Kate Del Fava, and sophomore Ashley Santos assisted on Ziegler's goal. Krell scored on a header that was also headed to her from Natalie Vaughn-Low.
Head coach Brad Silvey was ecstatic by Ziegler's goal, "I'm incredibly proud and happy for Logan to open up her account and our team's account," Silvey said, "She's come in, she's worked incredibly hard…she's been very flexible and very willing to just about enter in wherever she needed to."
Both teams generated plenty of opportunities. After the first half, their shot totals were very close to even, but in the second half ISU took a 13-3 shot advantage. The final shot record was 22-16 in favor of the Redbirds.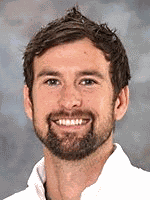 The game hosted a hectic atmosphere. The teams played with a lot of energy early on as plenty of students poured in to see what the Redbirds could do this season.
"We went down two goals, obviously not a part of the game plan," Silvey said, "Our team's response to deal with being down two goals and to challenge and compete for a win; I'm incredibly proud of my group."
Right away, ISU demonstrated a lot of communication. The Redbirds constantly helped their teammates make plays, they assisted each other in getting into position on defense as well. ISU's bench showed its support by shouting encouragement to their teammates on the field.
CSUN orchestrated a few great early chances off long passes, including an early near goal that went off ISU's right goalpost.
The Redbirds demonstrated supreme concentration and calmness, notably shown in the passing from the midfielders towards the end of the game.
Both teams contributed a lot of grit and determination that made the contest grueling. There were a total of 22 fouls, 9 from ISU and 13 from CSUN. There were many collisions from headers in this contest. Amongst the physicality was an incredibly strong standing tackle and steal from Ashley Santos.
Silvey also added that a mantra the team has is "Whatever it Takes." In a matchup like the one against the Matadors, it's clear that the team has bought in.
Illinois State's next game is against Eastern Michigan at 1 p.m. Sunday at Adelaide Street Field.