As an institution and a community, Illinois State University takes pride in the racial and ethnic diversity across its vast campus. More importantly, a larger number of minority students from all backgrounds are joining the Redbird family.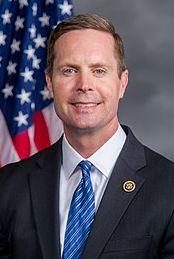 According to university enrollment data, there are more than 1,000 non-white freshmen since Spring 2019. That's more than 1,000 potential new voters.
The race for 2020 election for both the presidency and congress is right around the corner. It will be contentious and divisive, just like President Trump's tweets.
This past Tuesday, Bloomington-Normal's two congressmen, U.S. Rep. Rodney Davis (R-Taylorville) and U.S. Rep. Darin LaHood (R-Peoria) made a mistake which may come back to haunt them this coming election; neither fully condemned the perceived racist tweet sent out by Trump on Sunday
Trump suggested via Twitter over the weekend that four congresswomen of color, whom he has now labeled as "The Squad" should go back to the countries they came from.
Democratic U.S. Reps. Alexandria Ocasio-Cortez (D-NY), Ayanna Pressley (D-MA), Rashida Tlaib (D-MI) and Ilhan Omar (D-MN) were all born in the United States, for the exception of Omar.
The tweet has sparked heavy criticism from both Republican and Democratic lawmakers, particularly those on the left and if the last two years present any indication of the president's rhetoric, more racially-charged tweets are sure to come.
The Fall 2019 semester is almost a month away and there's no doubt students on both spectrums of the political aisle will be rallying on campus.
To give credit where it is due, Davis and LaHood did partially rebuke the President, but stopped short of full criticism.
In the upcoming 2020 elections, no candidate has thus far stated an intention to run against LaHood. For Davis, his lack of full condemnation should come as a wake-up call.
Democrat Betsy Dirksen Londrigan of Springfield announced in April that she will seek to challenge Davis in the March 2020 congressional election once again. Londrigan lost by 2,058 votes according to the McLean County Clerk's Office; less than 1%.
In a 2018 podcast with The Vidette, Davis called for unity and to work across the aisle, as well as bringing back positive civic engagement amongst those with different ideologies.
Yet, Davis simply stated that he disagreed with the rhetoric used by the Commander in Chief, "…I disagree with the rhetoric used by President Trump. Personal attacks do more harm than good and allow the harmful policies being pushed by far-left members of the Democratic caucus to be ignored."
Davis does not seem to understand the impact the president's rhetoric has with the nation as a whole but also the ISU community.
It would behoove the congressman to show his support to the women and minorities coming to campus for the sake of the community; more importantly his constituents.