On Monday, Illinois State University's Black Homecoming Committee held a rally to protest unfair treatment and voice their experiences with what the group has deemed "fake diversity" at the university. It also listed several demands from the university. 
The first of three demands essentially states that BHC wants the same amount of support and venue options that organizations such as the University Program Board are given.
Second, it wants transparency in policy implementation and changes for organizations. Additionally, the group is asking for ISU officials and organizations to be held accountable for discrimination, and require that so-called "white" organizations be put through the same security standards as predominately black registered student organizations.
Demanding the same support that an organization such as UPB receives is unrealistic given the nature of the organization. Under the UPB constitution's Article III: Funding, the organization's fiscal year is from July 1 to June 30. This means the money is already allocated to the various events that will be happening. If the issue is more funding and venue options, BHC should have itself placed under the umbrella of Diversity Advocacy where it will receive those types of accommodations, per Illinois State's code of conduct.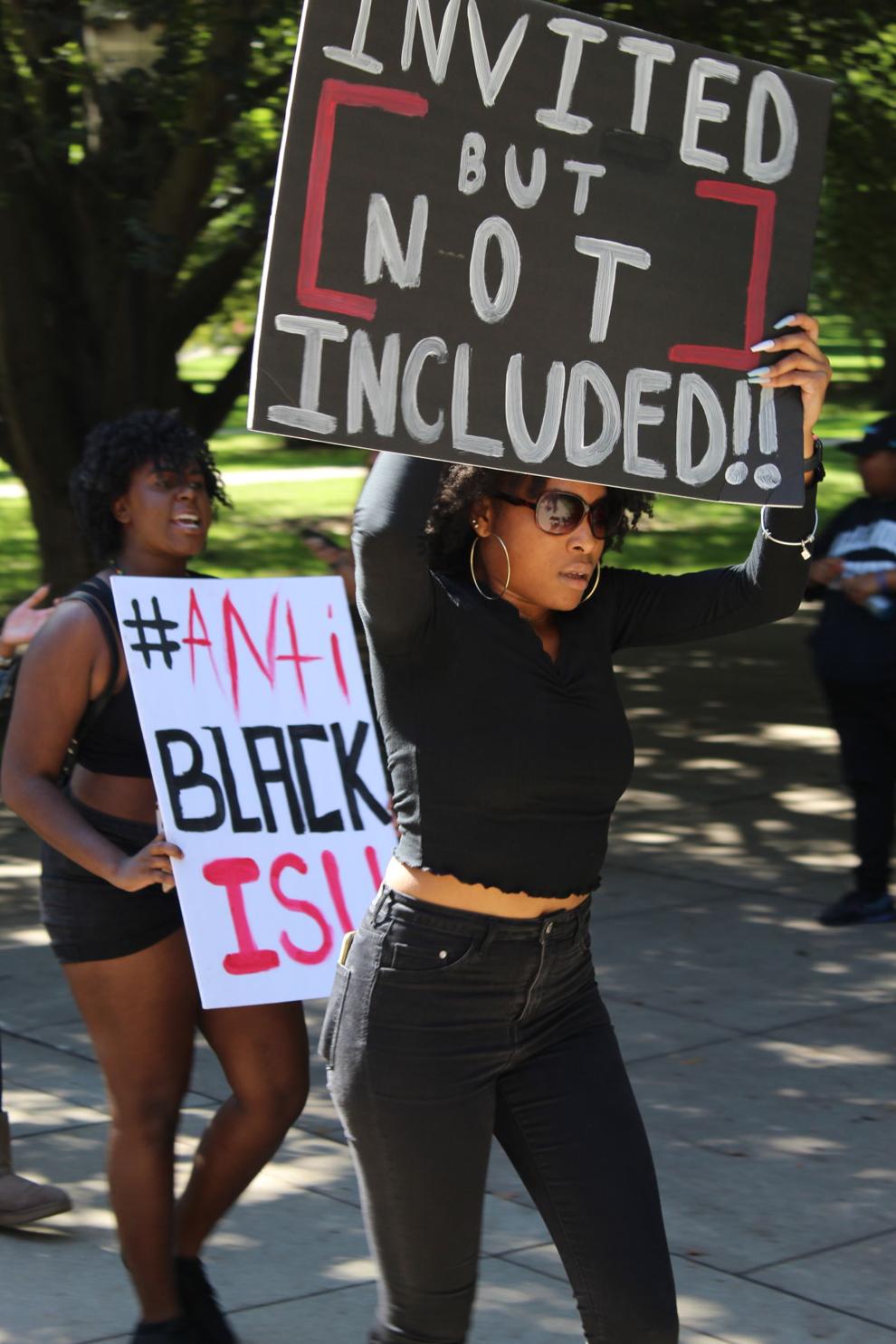 Not all RSOs on campus receive the same support as UPB which has to do with a variety of factors such as how long they have been on campus and how large the organization is.
Transparency in university policy is outlined by the Dean of Students' office as well as ISU's constitution; changes that affect student organizations are also specifically outlined under ISU's Policy and Procedures which are under the federally mandated Title IX laws.
If an organization is going to claim that it feels its particular culture is underrepresented, then it should lay out specific ways in which the university can address the problem. Under Article II, Section 4, Part 3, students have the right to voice their concerns and opinions through the Academic Senate.
Another demand from BHC is for the university to have "white" organizations be put under the same security standards such as metal detectors.
All student-organized events are held under the same security procedures regardless of the claim. After speaking with ISU Police Chief Aaron Woodruff and campus security, it was made clear that venues such as the Bone Student
Center have specific rules and safety regulations depending on the type of event or the time at which it is held.
Event Management, Dining and Hospitality clearly states under its Security/Safety guidelines that, "All Late Night Events require the presence of security personnel, emergency medical technicians (EMTs) and the use of metal detectors and wands."
All further regulations, rules and procedures can be found online and apply to all student organizations.
For clarification, UPB is not a "white" organization, and needless to say, its members would not appreciate that comment.
Furthermore, booking an event, especially on homecoming weekend, requires advanced planning and paperwork, as well as a tedious review of insurance policy and cost.
While ISU is technically a not-for-profit institution, it would be in the school's best interest to support any RSO's efforts to plan and execute a profitable event.
Members of BHC may criticize The Vidette with claims that the newspaper is working to defend the university, but we work to fairly defend both sides of the argument. Our mission is to report the facts.
The rally came together to advocate for black students encountering discrimination on campus. Turning a blind eye to the inequality does not mean it does exist.
Demanding that tenured professors should be put through more diversity training is extremely important and needs to be addressed by the administration.
For years there has been a demand to hire advisers and faculty members who represent minority students on campus. Clearly this demand is still relevant today.