When I first arrived at Illinois State in 2017, I didn't know anybody. My best friend was my mom and I called her every day, miserable in my loneliness.
I had no friends and I was too shy to make the first move on people whom I wanted to be my friends.
By the end of my first year, I made three solid friends (thanks to them for making the first move) and I had been named next year's news editor and editor in chief at The Vidette after only a year of being features reporter.
I didn't know what I was getting myself into, or if I was even ready, but I knew I wouldn't have received the position if I wasn't qualified.
Being news editor was great. I got to work alongside my friend Cindy and I became acquainted with all the other editors — people I hadn't met until my first day on the job. It was stressful, and I faulted often, but I made myself a little family at The Vidette.
I learned a lot as news editor and I stepped out of my comfort zone many times. From covering the transgender rally in Bloomington, to updating polls on election night, running an entire staff of young reporters and striving to be a leader people could come to, the work felt heavy on my shoulders.
There were days I would break down, allowing the stress to get to me in ways I never thought it would. But the fall semester was coming to an end and it was time for me to take on the big girl's chair.
I spent my winter break preparing ahead of time, making lists and marking dates, wanting to be as ready as possible.
Except I wasn't, not in the slightest.
It turned out alright — I had my Vidette family to catch me when I fell. I have so much to thank them for.
To Cindy, Grace and Ali — thank you for taking a silly idea and making it a reality with our Tea Time podcast. Monday is my favorite day of the week because I get to sit with you three and spill our life advice and tea for 20 minutes. I've never laughed so often. I love you three so much.
To JP — thank you for being there for all the times I lost my cool. Whether that was losing my keys, becoming aggravated with my team or just letting the stress of the job get to me, you were always there to lend an ear or offer helpful advice. I survived the job and part of that is thanks to you.
To Kade and Jon — thank you for being my boys. I never have to worry about you because your passion and desire to work are so apparent. I don't know a single thing about sports, but you left me worry-free and helped me in working hard and diligently. I'm always proud of your work and tenacity.
To Jon — you have been there for me more than I could ask for. Every time I lost my mind you consoled me and let me know it was all going to be OK, and it did turn out OK. You're going to make a fantastic editor in chief during the 2019-2019 school year and I'm so thrilled to watch you grow in ways I'm not sure even you're aware of.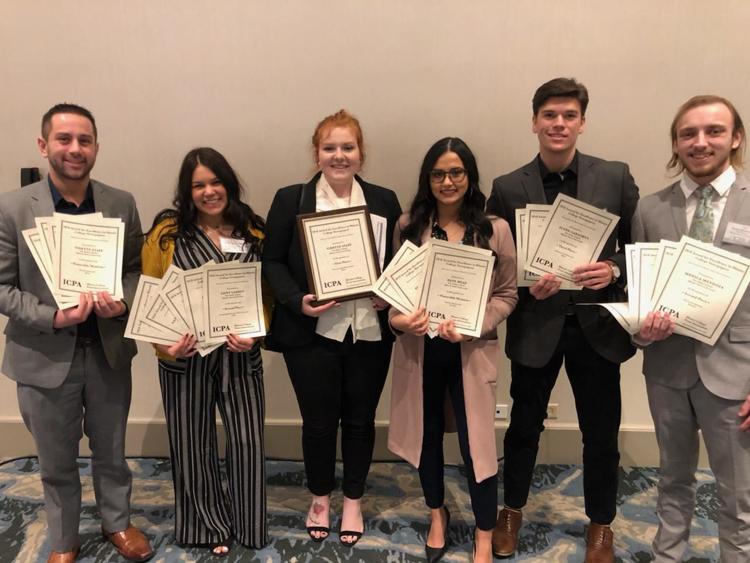 I'm thankful for my Vidette family in allowing me to grow alongside them and to fail as well. I was far from the perfect editor, but they made me feel like a million-dollar boss. I'll miss them all, but I know they won't become strangers to me anytime soon.