Illinois State University senior Schuyler Hughes has been awarded a $10,000 scholarship for his leadership in the Esports industry.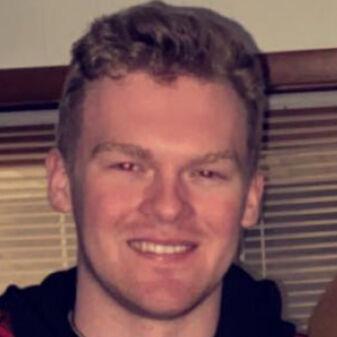 Hughes is studying recreation administration and is the president of the Redbird Gaming Registered Student Organization.  
Some of his responsibilities as president include hosting meetings for the 14 distinct gaming clubs, conflict resolution within the club and helping his group grow.  
Hughes also works to secure sponsorships for the Esports side of the club and acts as liaison between Redbird Gaming and Campus Recreation. 
Hughes said he was surprised to win the scholarship. 
"It was the second interview. They asked a few questions and then dropped the bomb that I had won. I didn't know how to react, I wasn't expecting that. The main thing I felt was relief," Hughes said. 
Hughes switched majors two years ago to better coincide with his career goals of working in the gaming industry.  
"I got the feeling that I was on the right track, like I was doing the right thing. I was proving myself right and doing something I could pursue full-time," Hughes said. 
"It was super rewarding to have an organization like Gen.G see the work I have put in and the things I'm trying to do. Getting that fulfillment that they believe in me is really nice. I'm doing what I want to do." 
Hughes' work with Redbird Gaming helped catch the attention of Gen.G Foundation and prepare him for a career in the gaming industry.  
The scholarship is part of a program by Gen.G Foundation designed to distribute $1 million over ten years to future leaders of the gaming industry. Only 11 scholarships were awarded this year. 
Gen.G was ranked the sixth most valuable Esports company worldwide by Forbes. They are working to support the next generation of esports and promote inclusion, diversity and academic excellence. 
"One of the pillars of Redbird Esports program is career opportunities. We're focusing on things like marketing and communication, outreach, event and broadcast management among other things, " Esports program director David Kirk said. 
The scholarship has been an important advantage to ISU's Esports program.  
"Schuyler being recognized as a leader has already opened a number of other doors to get more involved and offer students a chance to connect with Esports industry professionals," Kirk said. 
"A lot of that is due to the extra work he has been doing with outside organizations. It's going to benefit the entire student population." 
Hughes said he wanted to thank Jack Blahnik, an Esports graduate assistant, David Kirk and the entire gaming community at ISU. 
Redbird Gaming has over 1,400 members with specific groups focused on video games such as Overwatch, League of Legends and Counterstrike, among others. It also offers tabletop games such as Dungeons and Dragons and Warhammer.