First observed in 2010, Small Business Saturday diverts attention back to small businesses during one of the busiest shopping times of the year. As businesses prepare for Black Friday in the midst of a labor shortage and supply chain issues, small businesses rely more than ever on a dedicated customer base to keep them afloat.
The tradition of Small Business Saturday holds strong in the Bloomington-Normal community, and small businesses are ramping up for the crowds.
On Saturday, many small businesses in Uptown Normal will offer specials and deals for shoppers as a 'thank you' for shopping local this holiday season.
Yvonne Wilson is a manager at The Coffeehouse & Deli in Uptown Normal where  special deals on merchandise is being offered for Small Business Saturday.
"We have a merchandise section, and we are offering sales on the merchandise, like if you buy a sweatshirt you get a free coffee," Wilson said. "We post on our social media about that. Other than that, it's probably a similar day, except for the crowds."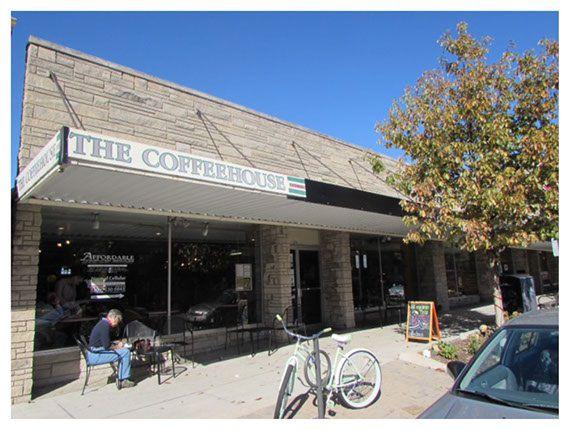 Wilson is also the owner of Butter Twice & Again, and said there are challenges of attracting customer attention as the owner of a small business.
"I have been prepping for Black Friday and Small Business Saturday because I really have been trying to drive the community into Butter rather than T.J. Maxx or Target for clothing when Butter sells quality clothing," Wilson said.
"It's twice-loved clothing, but it's quality, and it's going to last much longer than what we're seeing in department stores these days."
Wilson also said there are many benefits of shopping locally.
"I think this year more than ever, because there is that supply shortage we're all dealing with, and many of the bigger businesses are feeling that, then why not support local when you can buy directly from the community," Wilson said.
Sarah McManus, co-owner of the Garlic Press, agreed that shopping local is important.
"It helps pay the bills of anyone who lives locally. It goes to our local tax base and pays for the roads. It goes to our schools, and our whole economy is based on tax revenue. If they buy it through Amazon, none of that money comes back to our community," McManus said.
"You have to shop local, or your community won't get those wonderful services."