Illinois State's University Galleries is currently hosting the photo, video and audio inclusive exhibit "Alice Hargrave: The Canary in the Lake" until May 16 to offer audiences an artistic and honest look into the loss of biodiversity and habitats for birds in relation to climate change.
"This exhibit has been an exciting way to build upon University Galleries' history of supporting interdisciplinary projects and drawing attention to urgent issues," Kendra Paitz, director and chief curator for University Galleries, said. "Climate change affects each of us and we hope that one's experience of seeing these large, and often vibrant, works encourages visitors to increase their awareness and activism."
"The Canary in the Lake" exhibit is divided into two spaces — one addressing birds in southern Florida and the other addressing freshwater lakes on all seven continents. By gathering data from freshwater lakes through studies conducted in 2020-2021, Hargrave was able to create what she calls "lake-portraits," where she would use the data to generate topographical patterns, which were then layered upon photographs that reference lake lore and the variety of possible lake colors.
In addition to these portraits, Hargrave has also collaborated with ISU professor of geology Catherine O'Reilly, whose research focuses on freshwater environments with an interest in how lakes and rivers are impacted by human activities and climate change, to create an adjacent exhibit that shows off 20 transparent fabric works that are each 10 feet high, an experimental audio track and multiple photos.
"We're featuring a large-scale installation, 'The Conference of the Lakes, After Farid Attar,' which was created in collaboration with Catherine O'Reilly," Paitz said. "That project combines data — including temperature shifts, salinity increases, glacial melt and algal blooms — from 20 international lakes, with photos, colors and stories from each."
Alongside being a successful artist, Hargrave is currently a professor at Columbia College in her hometown of Chicago. Her artwork has been shown at a variety of notable locations, including Yale University Art Gallery, the Chicago Cultural Center and even the Lianzhou Photo Festival in Lianzhou, China.
O'Reilly has been involved in several large-scale collaborative projects with over a decade of research on Lake Tanganyika in eastern Africa and her work has been reported in the British Broadcasting Corporation, The New York Times, National Geographic and many more. Through being a part of the 2007 Intergovernmental Panel on Climate Change, O'Reilly shares a Nobel Peace Prize with Al Gore and 2000 other scientists.
Hargrave's other solo section of this exhibit, "Tracing Audubon — 1832/2021," focuses on birds and is inspired by ornithologist and artist John James Audubon's trip to the Florida Keys and the Dry Tortugas in 1832 where he observed and painted 22 birds to create his "Birds of the Florida Keys" portfolio. Rather than making illustrations of birds, however, Hargrave used images and sound to convey how it feels to search for the birds in their natural settings after completing her own artist residency at the same locations.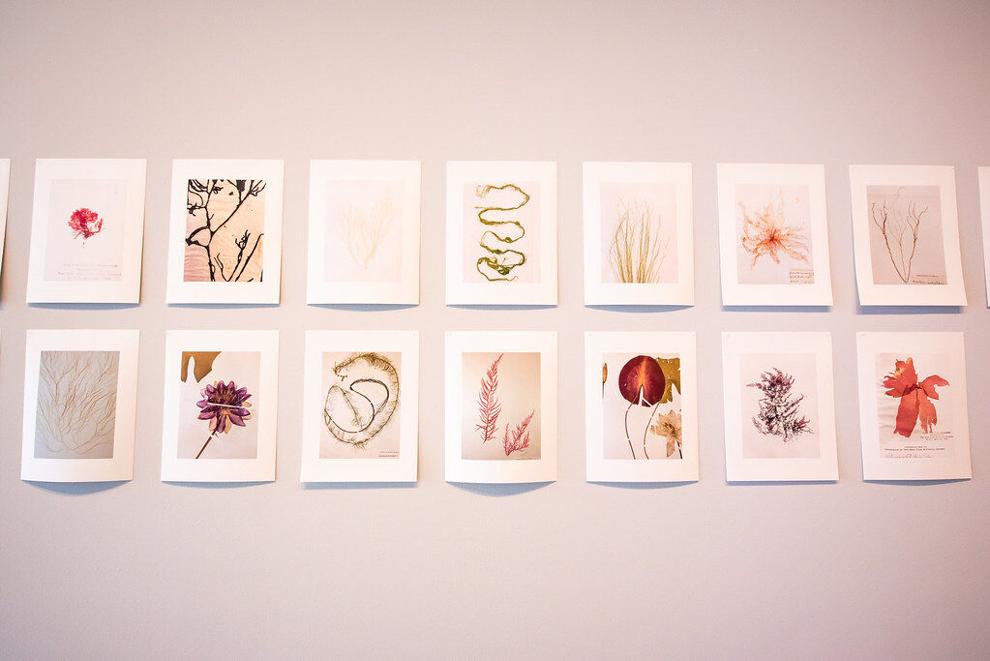 This exhibition is at the center of multiple educational programs that will be taking place throughout the year as University Galleries continues their collaboration with the Children's Discovery Museum for Art Around You, a series of virtual tours and workshops for children ages 7-10. Museum curators, with help from various teachers around the community, have also developed a special opportunity for sociology students, where after learning about Hargrave's work, they will be able to work together to create their own artwork that will be shown at University Galleries during the summer. Hargrave, O'Reilly and Paitz also conduct virtual visits with Illinois State University classes.
"Alice, Catherine and I have been conducting virtual exhibition tours and class visits with ISU students, as well as students and community members in other states and countries, to make both the works and the discussions as accessible as possible," Paitz said.
In accordance with public health guidance, attendance at University Galleries will be kept under 25 at all times and visitors must book an appointment.