After a decade of imparting his knowledge to student journalists at The Vidette while overseeing the transition of a printed newspaper into a fully-digital news site, the Editorial Adviser for The Vidette, John Plevka, retires May 31. 
Plevka, 66, better known to his students as JP, has left a permanent mark on the lives of those taught and mentored by him. 
In 2012, Plevka began his journey at The Vidette, serving as the editorial adviser of Illinois State University's student-run newspaper. Plevka had replaced Rick Jones, the previous general manager of The Vidette, who retired in 2012. 
Having worked at multiple Illinois newspaper companies as a reporter, columnist, photographer and editor, working at The Vidette offered Plevka the opportunity to impart his wisdom and experiences to future journalists.
"The Vidette and Illinois State gave me a chance to kind of pay it forward and to share whatever knowledge that I've accumulated through experiences over the years," Plevka said. 
Plevka explained that working with and guiding student journalists was a perfect role for him to step into to finish his career. 
"It really was the perfect transition. I think a perfect sort of professional final chapter or whatever for me to kind of wrap up as a hands-on practicing journalist to being able to share some of that information and knowledge in a learning laboratory like The Vidette," Plevka said. 
Watching students walk into The Vidette and build confidence and grow as student journalists are moments that Plevka holds close to him and are what makes working with students deeply important to him. 
"To watch students, a lot of times who do come in here and they may not have full confidence in themselves to get the job done, and watching the self-discovery and watching them progress and gain confidence through a few months, a semester, a couple semesters, taking on more responsibility as an editor and growing through that channel and now learning new experiences," Plevka said.
"There's a very parental role and emotion for me in this job." 
Plevka added that watching students evolve and, "really turn into seasoned pros ready to go out and tackle the world" is something he will miss deeply. 
"There's a parental sort of emotion attached to that for me as the adviser to watch that happen and to see the progression is exciting, and I will miss it tremendously," Plevka said. 
Throughout the decade spent at The Vidette, a prominent moment that stands out to Plevka is the first time The Vidette won first place in General Excellence at the Illinois College Press Association (ICPA) in 2018. 
As The Vidette had placed second a few times prior, the first-place award served as a fulfilling moment for Plevka and the staff. 
"That first time was a real buzz," Plevka said. 
Plevka continued leading Vidette staff members as they achieved two more first-place general excellence awards at the ICPA in 2020 and 2022. 
Plevka oversaw the printed newspaper decline from being published five days a week to four, to two, to one, to none. 
Although challenging and disappointing, Plevka never lost the belief that The Vidette staff could overcome being without a printed paper. 
"We're still here. We still have a pulse, and I think the pulse is going strong," Plevka said. 
"Personally, and as a team of people that came together to keep the thing alive, and now I think alive, and well, I think the future is really solid," Plevka continued. 
As he closes the chapter of his time as editorial adviser, Plevka is proudest of The Vidette's accomplishment in retiring the printed paper but soldiering on by becoming fully digital and succeeding in doing so. 
"All the awards and kids finding jobs that's big also. But all of that aside, as I walk out of here, that's probably the thing I'm proudest of most is that we have been able to sort of turn the page literally or figuratively as far as kind of retiring the paper; but keeping this thing that's been around for 130+ years going, and I think going well," Plevka said. 
Plevka holds a strong appreciation for members of the ISU community who supported The Vidette in moving into fully digital: Diane Zosky, dean of ISU's College of Arts and Sciences, Steve Hunt, executive director of the School of Communication and RC McBride, manager of WGLT. 
In his absence, Plevka noted that he is optimistic for The Vidette's future and believes its legacy will continue to excel. 
Plevka spoke of the students and the laughter that has occurred in The Vidette building, in that those are the moments he has enjoyed the most throughout the decade spent working at The Vidette. 
"Hands-down the students, and just being in the presence of bright, energetic, hilariously funny [students]," Plevka said, recalling what has touched him the most throughout his time as editorial adviser. 
"There have been a couple of times [where] I don't think I've ever laughed so hard in my life," Plevka continued.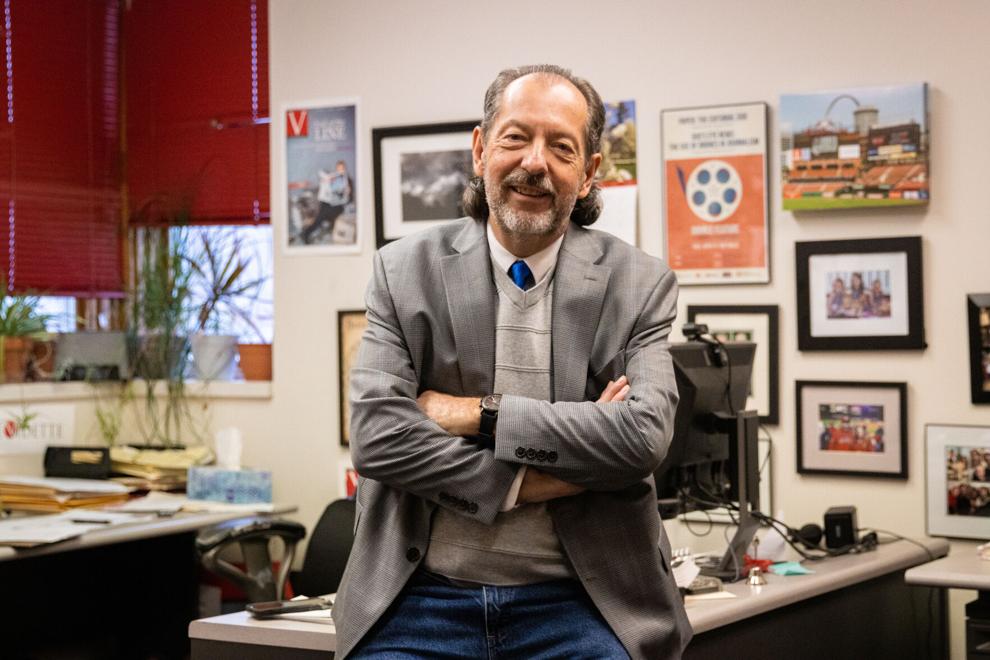 Plevka said he is proud to work with students who take their work seriously but can laugh and joke around at times.
"We have fun, laugh crazy, crazy loud sometimes with stupid stuff, but we do take it seriously. I think that's the beauty; that's what I try to teach," Plevka said.
While laughter and conversations are memories Plevka holds onto, he is also proud of the dedication Vidette students have for their work at The Vidette and journalism as a whole. 
"Knowing that they're committed to doing things well and that they listen and will allow me as their adviser to push them without taking offense. They'll take the criticism and critiques; I think in the spirit that they're intended to be constructive because I want them to be better," Plevka said. 
"The students are, they have been and continue to be the lifeblood … It's been fun and satisfying watching them do the work that they've done on all channels," Plevka continued. 
Outside of working at The Vidette, Plevka has served as a professor in the School of Communication at ISU, teaching journalism courses. 
In previous years, Plevka spearheaded the School of Communication's involvement with the Illinois High School Association's (IHSA) journalism competition. 
Plevka was involved in first hosting the super-sectional tournament at Fell Hall and, in later years, helping in coordination with the School of Communication to host the state tournament held at Heartland Community College. 
To his past and current students, Plevka has been more than The Vidette editorial adviser or professor of communication; he has been a friend, a mentor and someone who has an infinite amount of belief in his students.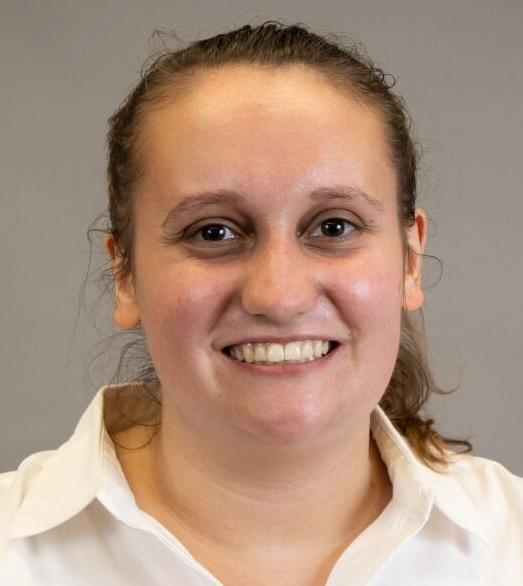 Kellie Foy has served as The Vidette's Editor in Chief through the 2021-2022 school year and will again serve through the 2022-2023 school year. 
Foy explained that without Plevka, she would not be the journalist or person she currently is.
"I have learned so much from him, and he's given me so much more than I could put into words. The Vidette overall and my personal experience at The Vidette wouldn't be the same without him because of the care, support and knowledge he gives to students, including myself, whether it be Vidette-related or not," Foy said. 
Foy spoke about the growth Plevka has instilled in her and how he has developed a balance of giving constructive feedback while giving credit where credit is due. 
"It's hard to balance giving credit and kudos where it's due while also giving feedback and critiques when it's needed, but JP is one of the very few people I know who has mastered this balance. It's honestly helped me in more ways and situations than I can count," Foy said. 
"More importantly, he's helped me gain so many necessary skills in areas I knew very little about when I first joined The Vidette my freshman year," Foy continued. 
A commonality among student journalists who have worked with and learned from Plevka is that he always believes in his students and their potential. 
"It's hard to find people who will always believe in you no matter what, and JP has been one of those people for me the past three years," Foy said. "I wouldn't have the confidence that I have in myself today if I didn't have him as a mentor nor if he didn't believe in me the way he has and continues to do."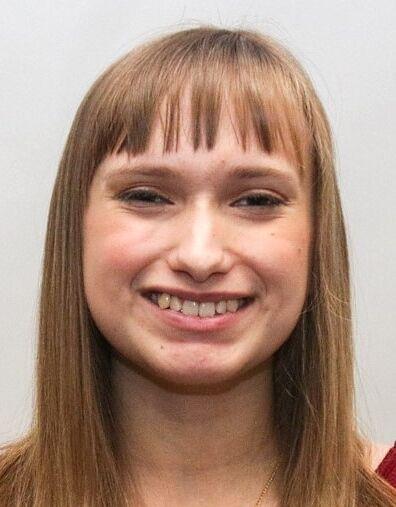 Lizzie Seils served as The Vidette's Editor in Chief from 2020-2021 and said that at first, Plevka was a really good mentor and teacher, but toward the end of her time at The Vidette, he became a friend. 
"He was very encouraging, always helpful, willing to guide people, but then also always asked about your weekend and stuff like that. [He is] just a really sweet guy," Seils said. 
Seils added that Plevka encouraged her, guided her and led her to build confidence in her work and potential.
"He just kind of guides you along and is like 'Maybe you should do this,' and you give it a try, and it ends up being a hugely important part of your life," Seils said. 
"I really genuinely believe I wouldn't be where I am today without him," Seils continued.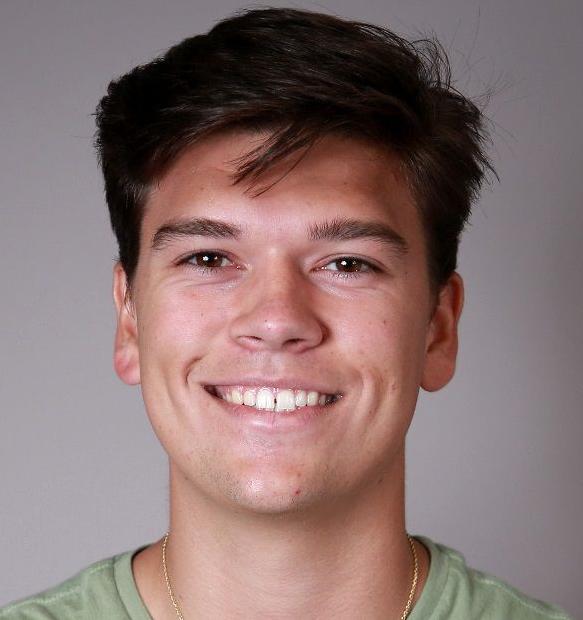 Jon Barlas served as The Vidette's Editor in Chief from 2019-2020. To him, Plevka left a permanent imprint on him, not just as the editor in chief but as a friend. 
"JP is the reason why I pursued journalism; he's the reason why I love what I do," Barlas said. "He wasn't just my general manager, but an ally, mentor and great friend in both good times and bad." 
Barlas explained that those moments talking with Plevka, and spending time with him, are moments he holds close to him. 
"Between our efforts in managing The Vidette during my undergrad at Illinois State, I can say my time with him talking shop, baseball, life, the future and everything else in between are moments I wish I had more of," Barlas said. "And for those moments, I'm forever grateful."
Retirement offers Plevka the opportunity to spend additional time with his grandchildren: Elsie, Sadie, Everly and Hayes. Gardening and writing a book are also planned. 
In the fall, Plevka will return to ISU, as he will continue teaching student journalists in the COM 165 course, a print and online newswriting and reporting class. 
Although Plevka will step away from his position at The Vidette, he has left a lasting imprint on those who have crossed paths with him. 
"Congrats on your well-deserved retirement Peebz," Barlas said. "You are a true storyteller at heart and always a friend in mine."
Plevka's successor is expected to be named later in May.