Providing nutrition for thousands of individuals with distinct dietary needs and preferences is a process that requires careful deliberation and a great deal of organization.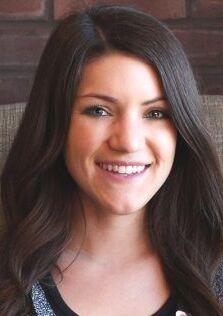 To implement the resources needed for every student to be properly accommodated, Illinois State University's Event Management, Dining and Hospitality (EMDH) utilizes several strategies to ensure that food options such as plant-based meals are always available to students.

Desiray Yeaw, senior registered dietitian for EMDH, said that although options for vegan and vegetarian guests have been around for years at the university, student interest in these options has prompted new discussions for how to better include plant-based items for meal plan holders and other dining venue guests.

"The main benefit of including plant-based dining options is to help create an inclusive dining environment. Providing all students with an opportunity to get the most value out of their meal plan is extremely important to EMDH. We want all students to fully participate in the campus dining experience," Yeaw said.

Yeaw said that to make plant-based meals attainable and convenient for students, EMDH makes an effort to include options around the entire dining hall rather than limiting them to specific sections.

"EMDH strives to make vegan and vegetarian items as universal as possible. For example, rather than having one vegan option that 'checks a box,' one of our primary goals is to have plant-based equivalents at as many venues as possible," Yeaw said.

In addition to distributing options across venues, Yeaw said that EMDH employs two full-time registered dietitians who can help students optimize their vegan and vegetarian diets and provide plant-based tours of the dining centers.
Yeaw added that the department has a menu website called NetNutrition that provides students with ingredient, nutrition and allergen information. For students observing Islamic teachings, the site can identify meat options as halal or haram.

"NetNutrition allows students to see a recipe's full list of ingredients and filter by certain criteria such as vegan or vegetarian, as well as contains pork, contains eggs, contains dairy, etc.," Yeaw said. 
EMDH's first Vegetarian Advisory Board meeting was held in 2017. Since then, Yeaw says that the demand for these meal items has continued to grow over the past five years. To better serve vegan and vegetarian students, the department has incorporated a variety of options at residential dining centers and retail dining venues.

"…the amount of new plant-based brands and plant-based products available on the market seems to increase every year," Yeaw said.

According to Yeaw, EMDH is always looking for student feedback regarding how they can improve their services to assist the needs of all students.

"Food trends change frequently, so it is important for us to meet with student groups, including those interested in plant-based eating, to sample items, provide feedback on current menu offerings and suggest new recipes and products to use in the future," Yeaw said.