Jelani Day, an Illinois State University graduate student, was reported missing over six months ago on Aug. 25. It took 19 days to identify his body. Since then, the demand for a quicker identification process has been at an all-time high.
The Jelani Day Bill (Senate Bill 3932) was recently passed by the Illinois State Senate and awaits approval from the House of Representatives. If it is passed by the House, it goes to Gov. JB Pritzker to be signed.
It passed in Illinois on Feb. 24 and was sponsored by Elgie Sims, the Illinois State Sen. (D-Chicago). 
This bill amends the Missing Persons Identification Act and requires that if human remains are not identified after 72 hours by a coroner or medical examiner, the FBI must get involved for further assistance.
The bill came into thought after it took medical examiners over two weeks to identify Day's body.
"This has been devastating for his family and has had a deep impact on his classmates and the campus community," ISU Director of Media Relations Eric Jome said.
Illinois State Sen. Craig Wilcox (R-McHenry) explained the controversy that occurred when Gabby Petito's body was found by the FBI within days.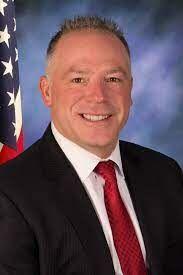 "There was no urgency in Illinois for Jelani," Wilcox said. "I think the overall concern was the perceived lack of urgency when someone missing, or a body found is of minority descent as opposed to Caucasian."
Day went missing on Aug. 25 and his body was not identified until Sep. 23 after he was found in the Illinois River in Peru.
His death was ruled as a drowning; however, the investigation is still open and there is a possibility that Day's death could have been a hate crime, according to his mother Carmen Bolden-Day.
Wilcox also explained the hardships that could potentially come with requiring FBI assistance within 72 hours if a body is not identified.
He said if a body is found on a Thursday or Friday, dental records cannot be reached on the weekend or within 72 hours. This can create a level of concern for the FBI and coroners dealing with that specific case.
Wilcox said Sims wants better efforts when a case like Day's happens. He felt the lack of answers during Day's disappearance offered nothing to his loved ones who waited long enough.
"What the sponsor really wants is heightened awareness and increased resources when it really matters," Wilcox said.
Because this bill is new, it will take some time to measure its effectiveness in new cases.
"Long term, it'll be a follow up," Wilcox said. "How many notices went to the FBI over the course of a year after the bill became effective and what did the FBI do with them? With new bills, we may not know the outcome as opposed to the intent until well after the fact."
"The ISU community holds the Day family in its thoughts as they continue to grieve their loss and as they seek additional information about Jelani's death," Jome said.
Day's case is still open for investigation and the FBI is offering a $10,000 reward for anyone with information on his death.
The Vidette reached out to Bolden Day and the Jelani Day Foundation for comment, but has yet to receive a response.