The McLean County Health Department is reporting 40 new COVID-19 cases, making the total reported cases 22,941.
There have been 270 total COVID-19 related deaths. This includes one recent death: a male in his 50s not associated with long-term care.
There are 223 individuals isolating at home, and 22,435 individuals have been released from isolation and are considered recovered.
There are 13 McLean County residents currently hospitalized. A total of 17 patients in McLean County hospitals are being treated for COVID-19.
In McLean County hospitals, 77% of ICU beds are in use and 89% of total beds are in use.
More than 542,800 tests have been resulted, making the cumulative positivity rate 4.2%. The rolling seven-day positivity rate increased to 2.0% through Thursday.    
McLean County is continuing to experience high community transmission based on Centers for Disease Control and Prevention data which reports the seven-day moving average is 130.02 cases per 100,000 people as of Wednesday's data.
There have been 192,589 doses of the COVID-19 vaccine administered in McLean County, making 55.16% of the population fully vaccinated. The Illinois Department of Public Health reports that in Illinois, 56.60% of residents are vaccinated.
There are three upcoming vaccine clinics hosted by MCHD. Walk-ins are accepted but pre-registration is highly recommended if a specific vaccine type is required or preferred to ensure its availability. 
People can register through MCHD website or call the call center at (309) 888-5600 from 9 a.m. to 4 p.m. Monday through Friday. There are additional vaccine clinics in the local area for residents needing a vaccine.
Moderna and Johnson & Johnson booster shots
The CDC signed off on Moderna and Johnson & Johnson boosters on Thursday. However, the MCHD is not commenting on this new CDC approval. The chart below shows the details involved before Johnson & Johnson and Moderna boosters will be scheduled.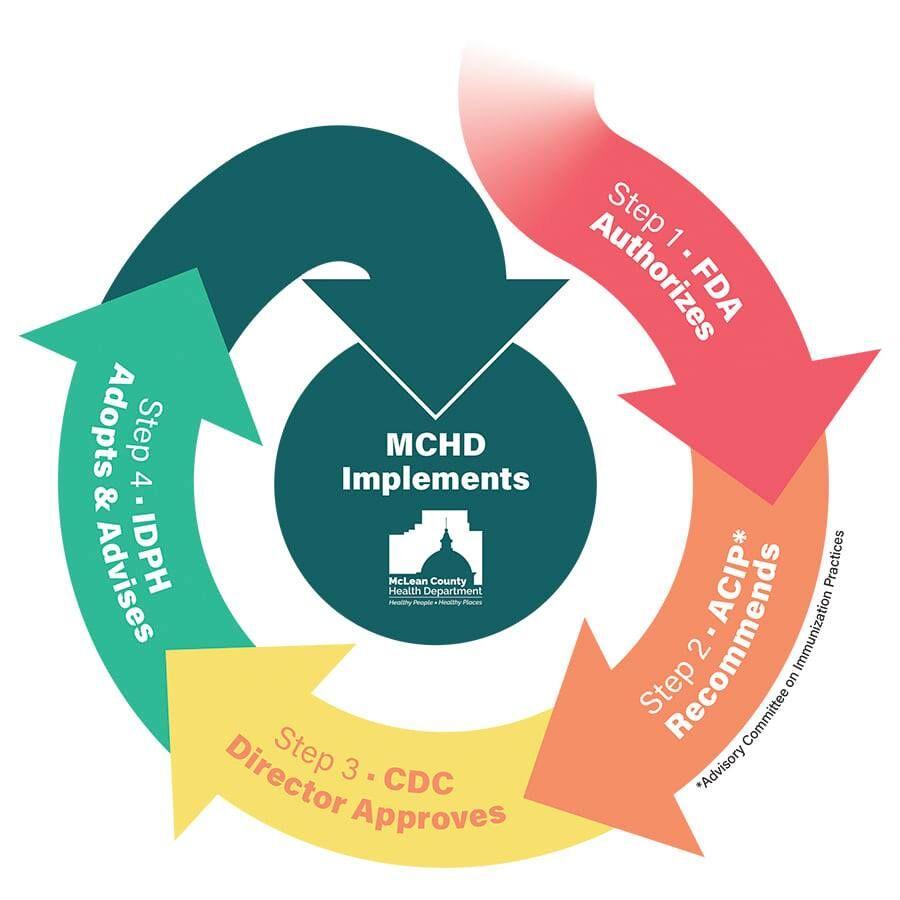 The CDC's Advisory Committee of Immunization Practices has not yet made an official recommendation of the Moderna or Johnson & Johnson COVID-19 booster. Following any future recommendations, the CDC director will need to approve any recommendations from the ACIP.