McLean County Health Department is reporting 719 new COVID-19 cases since Thursday. The total reported COVID-19 cases in McLean County are 39,875.
The total reported COVID-19 deaths in McLean County are 320.
Currently, there are 4,709 people isolating at home, and 34,791 people that were positive for COVID-19 have been released from isolation.
Fifty-five McLean County residents are currently hospitalized for COVID-19, and 66 total patients in McLean County hospitals are being treated for COVID-19.
Currently, 85% of ICU beds are in use and 95% of total beds are in use in McLean County hospitals.
More than 753,600 COVID-19 tests have been resulted, and the cumulative positivity rate is 5.3%. The rolling seven-day positivity rate is 15.3%.       
The Centers for Disease Control and Prevention shows McLean County as an area experiencing high community transmission. The seven-day moving average is 3,122.14 cases per 100,000 people as of Wednesday's data.  
There have been 254,012 doses of the COVID-19 vaccine administered in McLean County. The Illinois Department of Public Health has a dashboard for tracking vaccine distribution in Illinois. In McLean County, 58.77% of residents are fully vaccinated, and 61.3% of Illinois residents are fully vaccinated.
Vaccine Clinics
The McLean County Health Department will now distribute booster doses for all people aged 12 and over who have received their second dose of Pfizer or Moderna vaccine five months ago.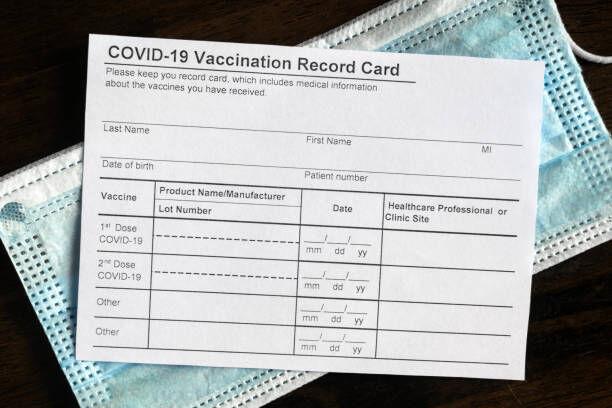 There are three upcoming MCHD vaccine clinics for people aged 12 and over, and there is one upcoming vaccine clinic for people aged 5-11.  There is limited walk-in availability and a high demand for vaccines. Pre-registration is recommended to ensure vaccine availability and shorter wait times. These vaccine clinics are for first, second, third and booster doses.
People can register through MCHD website or call the call center at (309) 888-5600 from 9 a.m. to 4 p.m. Monday through Friday. There are additional vaccine clinics in the local area for residents needing a vaccine.
Isolation and Quarantine
The IDPH is enforcing the CDC's reduced number of days for quarantine and isolation recommended for asymptomatic people.
The CDC has specific advice for individuals who have tested positive for COVID-19 and need to isolate, and the CDC is advising people who have come in close contact with COVID-19 positive individuals to follow specific guidelines for quarantine.
All recommendations apply to the asymptomatic public. All healthcare personnel and other specific individuals must follow their specific guidance.
Contact Tracing
MCHD's involvement in contact tracing and investigation of COVID-19 is adapting as the IDPH changes to a more centralized statewide initiative beginning Jan. 13. After Jan. 13, local health departments will have little to no direct involvement with COVID-19 investigation and contact tracing.
All positive COVID-19 cases since Dec. 28 entered in Illinois' data systems associated with a cell phone number will receive an automated text from IDPH Surge Center. For more information, visit IDPH online or call 312-777-1999.
Testing
The MCHD is encouraging individuals to visit local testing sites and statewide testing sites with the recent increase in COVID-19 cases.