A crowd of about 50 Bloomington-Normal community members gathered for a rally at Martin Luther King Jr. Park July 29. Participants came together to demand for an increase in Black literature, history and culture to be taught in McLean County public schools. 
Normal West Black Student Union and The Next Gen Initiative held the rally, pushing for Black education.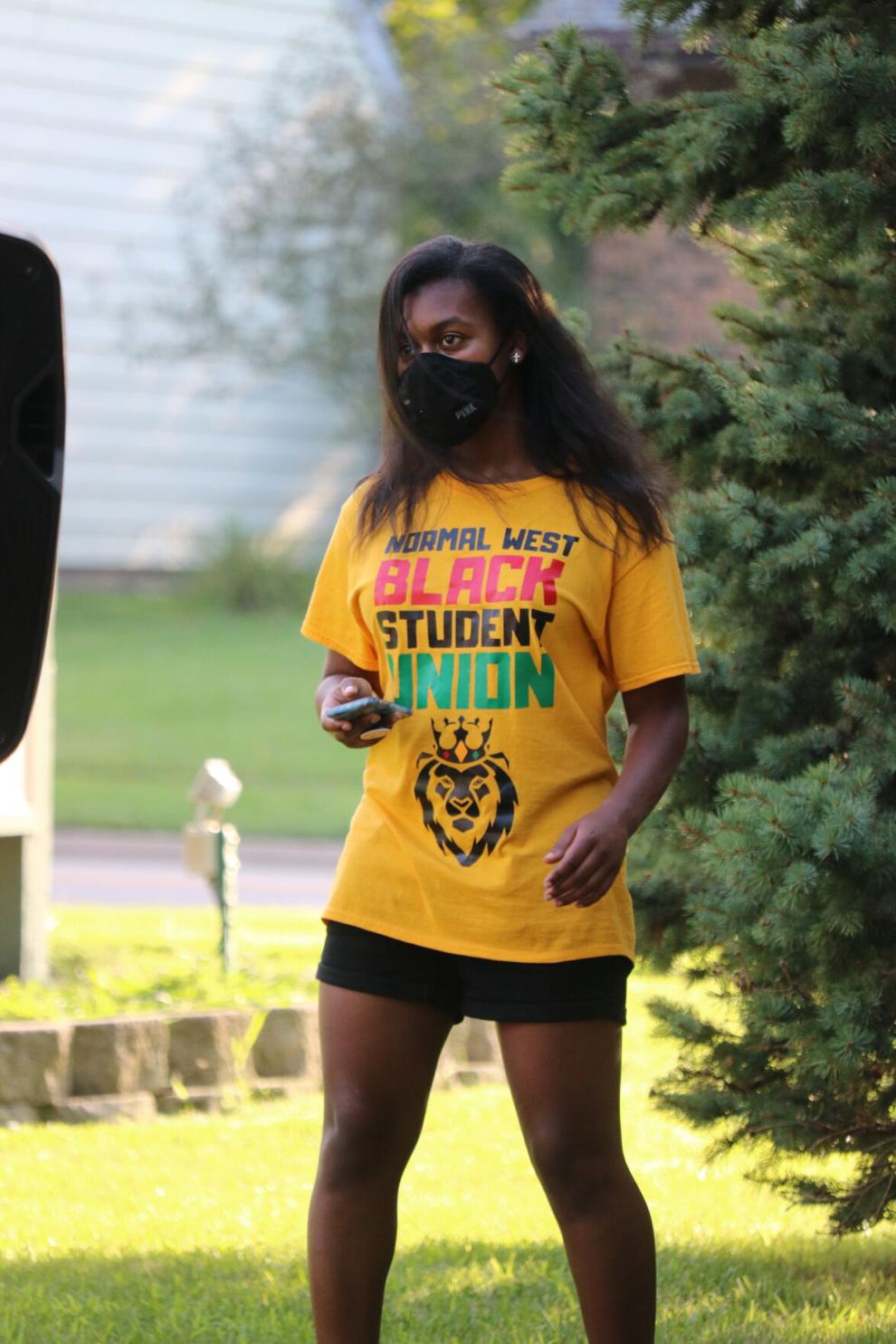 "Why do we attend school? To learn skills and subjects that make us valuable members of society. But how can we become valuable members if we don't learn our history? If we don't know who we are or where we came from," Normal Community West High School senior and NCWHS BSU founder and President Jasmyn Jordan said. 
"If we only learn one type of history, we will be forced to think a certain uniform way. This way limits people of color from achieving higher."
Both groups believe if students of all races learn how African Americans have contributed to society, they will have more appreciation for the African Americans who live in the United States. 
Normal Community High School social studies teacher and associate head football coach and head boys' track coach Bryan Thomas strongly supports students when they advocate for an educational change that they want to see.
As a social studies teacher who teaches a small percentage of students, Thomas knows that there is always room for change and that change needs to be done. 
"That's part of the problem we have now. Too many people don't know American history and so we're [simply] fighting the truth about our past," Thomas said.
"I think we need to make sure that we know that the Black Lives Matter movement is just saying that we have an issue with one particular group in our community and we want to assist them right now."
NCWHS alum and The Next Gen Initiative founder Dominique Stevenson stressed the importance of having history classes and understanding a country's past. 
"School is an institution that was designed to educate. Education by definition is to give intellectual moral and social instructions to someone, especially a child. So theoretically school is an institution to gain knowledge and understanding," Stevenson said. 
"We teach history in our schools because we all know how vital understanding the past is to crafting our future, yet we are only taught half-truths in your standard American history classes. So, I pose this question: if history is important then why is my history as a Black American cut down into one month out of every year
The rally included various featured guest speakers among Normal Community West High School and Bloomington High School teachers, students and alumni. Speakers included, but were not limited to, Jordan, Stevenson and The Next Gen Initiative founder Austin Willis. 
Leaders and participants marched around the surrounding neighborhood while chanting, "My voice will make a difference, I will be the difference!" After marching the streets, participants concluded at the park and formed a united circle while holding a Black Lives March flag and singing.
The Normal West Black Student Union was created in May 2019 and the Next Gen Initiative is a Bloomington-Normal based movement. Both organizations plan to hold more rallies until change is made.