The Student Government Association (SGA) at Illinois State University is working to get a bill passed that would allow for a share shop through the Office of Sustainability.
SGA's main goal is to advocate for students and start initiatives that will improve the student experience.
This semester, it is focusing on sustainability and economic wellness.
This share shop would serve as a donation drive for college students in need. Both new and old clothes and donations of any kind will be accepted if the bill is passed.
SGA debate leader A.J. Biancalana described the share shop as a thrift store that people will not have to pay for.
"Kind of like take a penny, leave a penny type of deal," Biancalana said.
SGA is planning on reallocating extra employee funds from past receptionists to employ someone to work in the share shop full time.
Share shop leader Avery Spranger has been devoting hours to the share shop in the hope of giving back to the student body.
"We are looking forward to another semester back on campus and trying to rebuild SGA to its full potential," Spranger said. "I personally have been dedicating a lot of my time to the share shop project."
Spranger explained that since a lot of work has gone into starting the share shop, getting the bill passed would serve as a formal establishment of the shop.
The bill would give SGA the necessary funds to move forward with buying furniture and getting the student worker positions established.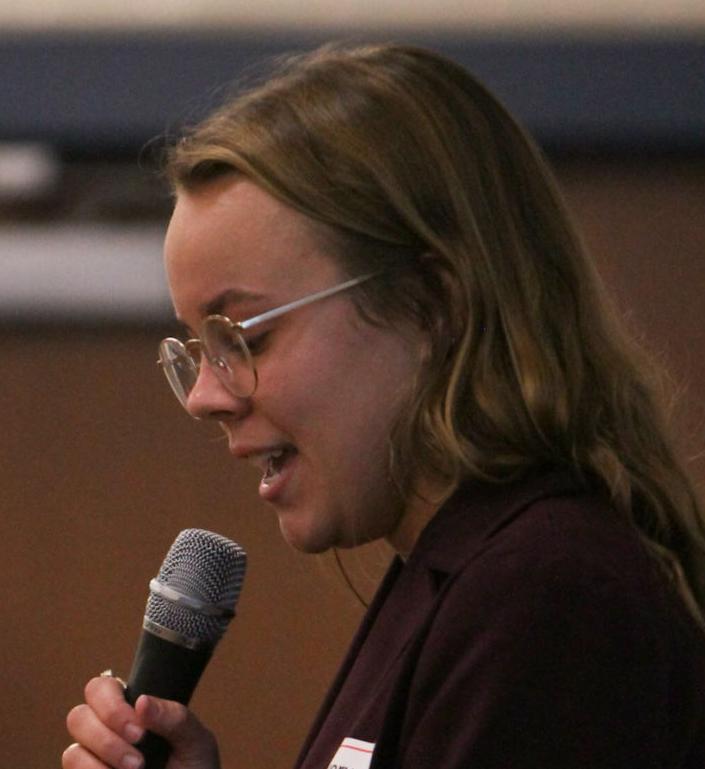 Spranger's idea for a share shop was inspired from one that she saw at Knox College.
"At ISU, there is certainly a large gap between people that are facing financial hardship and paying their own way through school and people that are pretty well off," Spranger said.
She said she saw the economic hardships faced by students and realized the share shop would give students the opportunity to refresh their wardrobe for free.
The share shop will possibly feature a textbook section for students to donate old textbooks or pick up used ones they may need.
"I just hope it helps alleviate some financial hardships for people as well as offers a fun opportunity for people to go out and shop alone or with friends," Spranger said.
Spranger said SGA is dedicated to helping students in a sustainable way that benefits them and the community.
"Fast fashion and the textile industry is one of the worst for our planet, so it can help students be more sustainable in a manageable way," Spranger said.