ISU Life: Today's Headlines

Hello, $SUBSCRIBER.FIRSTNAME

Here is the latest news from around the Illinois State University community. Thanks for reading.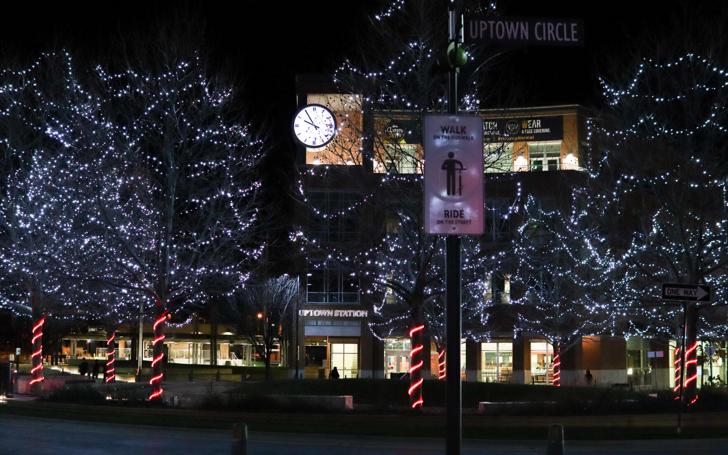 ERIN GESSERT | News and Features Reporter | @erin_gessert ​ | ​ Updated
Returning to Uptown Normal on Friday, Uptown Holiday Windows showcases photos of community residents' holiday and winter traditions through…
ERIN GESSERT | News and Features Reporter | @erin_gessert

Watching a Christmas movie is bound to get you in the holiday spirit. As the Christmas season is quickly approaching, Illinois State Univer…

KATIE MARTENSEN | News and Features Reporter | @ktmartensen

Illinois Wesleyan University's annual "Light the Night: A Multicultural Celebration of the Season of Light" is returning to Bloomington-Nor…

ELIZABETH URBAN | News Editor | @eliizabethurban

The McLean County Health Department (MCHD) is reporting 271 new COVID-19 cases since Tuesday, bringing the total number of cases to 25,300.
Redbird sports update
JAKE SERMERSHEIM | Sports Editor | @JakeSermersheim

Despite being down by nine with four points left, Illinois State men's basketball did not lose their confidence in its 79-74 win over Misso…

JACOB URISH | Sports Reporter | @urishjac

The Illinois State women's basketball team got back on track Wednesday with a dominant 91-42 win at Redbird Arena where it faced Missouri B…

ERIC SCHWEIZER | Sports Reporter | @EricSchweizer2

It has been a journey that will never be forgotten for the Illinois State volleyball team as it prepares for round one of the NCAA Tourname…
Latest weather
Normal, IL
Today

61°

36°

Sunny. Highs in the low 60s and lows in the mid 30s.

| | |
| --- | --- |
| Humidity: | 55% |
| Cloud Coverage: | 13% |
| Wind: | NW at 15 mph |
| Chance of Rain: | 1% |
| UV Index: | 2 Low |
| Sunrise: | 07:01:18 AM |
| Sunset: | 04:29:16 PM |

Today

Sunny. High 61F. Winds NW at 10 to 20 mph.

Tonight

Clear skies. Low 36F. Winds ENE at 5 to 10 mph.

Tomorrow

Mainly sunny. High 56F. Winds ESE at 10 to 15 mph.
Vidette calendar
| | |
| --- | --- |
| | |
| | Univeristy Galleries |