Hardworking and dedicated — two words that are at the essence of who Mary Crompton is and what she provided Illinois State women's basketball during her five seasons with the program.
Crompton has had that mentality as long as she could remember but also credits her parents, Betsy and Terry, for reinforcing it while she was growing up.
"I think it's something I've always had," Crompton said. "If anything, it would be more of my parents leading by example. They're both extremely hard workers — just constantly trying to better those around them or make things better for the family."
Though the final chapter of Crompton's college basketball career has closed, her hard work and dedication on and off the court made a lasting impact on ISU women's basketball and student-athletes alike.
ISU head coach Kristen Gillespie coached Crompton for the entirety of her college career and praised Crompton for the role she played in reshaping the Redbirds.
"I don't know our program without Mary Crompton," Gillespie said. "Mary was part of our first recruiting class. She was the first recruit I saw. I said, 'If we get one kid, it has to be Mary Crompton.'"
"Mary does the right thing every single moment of her life. She makes every single person around her better. I will never be able to repay her because we are not where we are without her," Gillespie continued.
Before Gillespie made her way to Normal in 2017, the Redbirds held a 28-93 record in their previous four seasons.
With the program having its worst stretch since the early 2000s, it needed a culture change. To usher in that change, Gillespie brought in Crompton in 2018 — who bought into Gillespie's message from the beginning.
"We talked so much in the recruiting process about how committed she was to changing the culture and building the program up to where it should be," Crompton said. "I believed her and trusted that that was going to happen, especially after watching her the first year when I was still in high school. I could tell how great of a coach she was and how passionate she was."
Crompton got off to a strong start her freshman year — totaling 40 points in her first five games — but a season-ending knee injury forced her to miss the team's remaining 26 games.
With Crompton unable to lead by example on the court, she pivoted to a different leadership style.
"I really relied on being able to lead by example and on my work ethic," Crompton said. "But being sidelined with an injury, obviously you can't do that. That's where more of my vocal leadership began to develop. I tried to pour into my teammates and make sure that they knew I supported them — trying to help them in any way I could."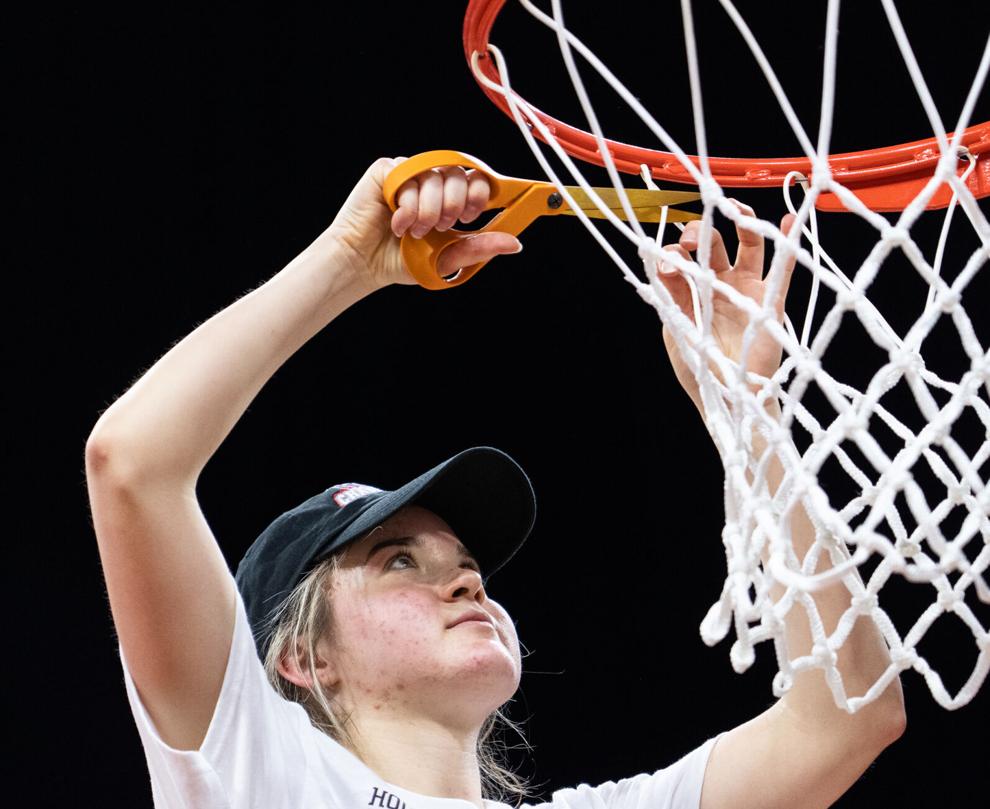 Crompton encountered adversity in several forms throughout her career. Each time she did, Crompton made it a goal to take advantage of each circumstance.
"Even though I missed a year with an injury — and the COVID season was really abnormal — I just tried to make the most of that situation by helping it form my academic path by knowing I was going to get an extra year of eligibility," Crompton said.
"And then also finding ways to make an impact in the community during COVID by volunteering to help with COVID testing. With every challenge that came, I tried to find some positive outcome from it," Crompton continued. 
Though the Iowa native is prepared to earn her master's degree in biology in May and then enroll in medical school, Crompton's journey as a student-athlete has presented its fair share of obstacles.
"I've tried to put everything I have into being a student and being an athlete separately. It was not easy at times," Crompton said.
"We would come back from away trips at 11 p.m., and I would go into the research lab to set up for my experiments the next day or I would have to write papers or research grants late at night on bus trips home with the little overhead light on," Crompton continued.
Crompton went on to explain how she values being both a student and an athlete, saying that it was hard work that requires many things.
"It was always a lot of hard work, but I value both of those areas of my life so much that it required a lot of time management and a focus on what I was trying to value and get out of the experience," Crompton said.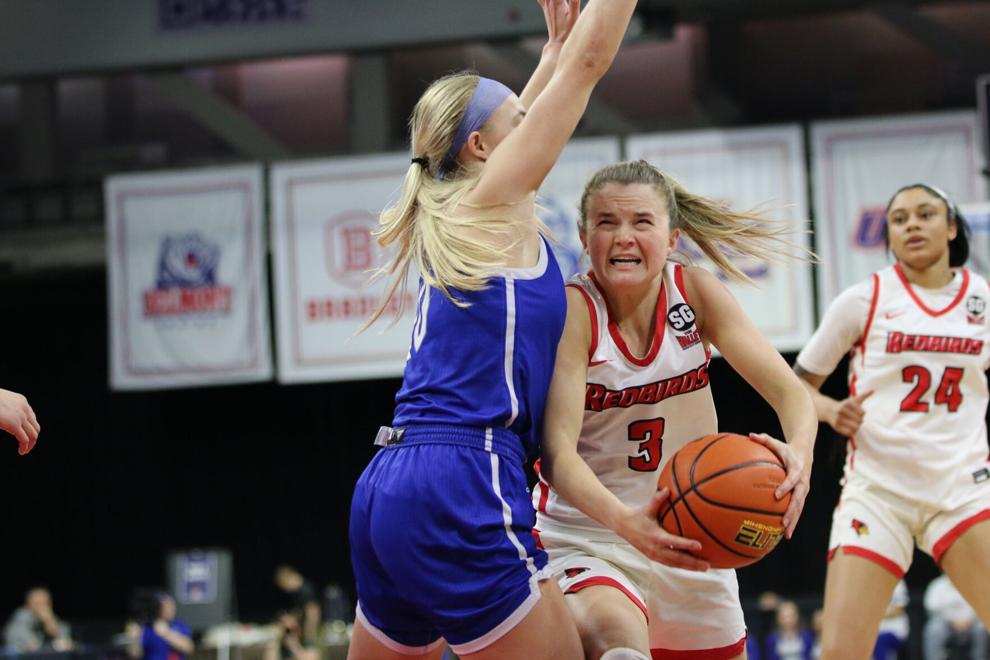 With the attention to detail Crompton devoted to academics, she was named to the Missouri Valley Conference Scholar-Athlete Team three times and awarded MVC Scholar-Athlete of the Year back-to-back seasons.
On top of her achievements away from the court, Crompton has coupled that success with accolades on the court.
She holds the record for most 3-pointers made in ISU basketball history with 300, ranking second in MVC women's basketball history.
Crompton also concludes her career with ISU women's basketball third in 3-point percentage at 39.8%, fifth in games started with 115 and 17th in points scored with 1,241. She was a key contributor on the 2021-22 team that captured ISU's first MVC Tournament title in 14 years.
As Crompton prepares for the next chapter in life, one facet of the past five years will be difficult for her to part with.
"I'm going to miss the family that we have here in this program," Crompton said. "From my teammates through all the support staff and coaches. They've been there with me for so many years now. We've been through a lot of highs and lows together, but through it all, we've always stayed so close."