The non-conference season was full of ups and downs for the Illinois State football team.
Highs of the season include a six touchdown win over Butler and a fourth straight Mid-America Classic win. But lows include a shutout loss to Western Michigan and an injury to starting quarterback Bryce Jefferson.
Now with the non-conference season in the rearview mirror, those things do not matter as ISU heads into Missouri Valley Football Conference play looking to regain their place at the top. With that being said, here are five things you should know before ISU opens the MVFC season at Southern Illinois:
Key pieces injured
Despite walking away with a win from the Mid-America Classic, the Redbirds walked away with losses to their roster. Jefferson looks like he will remain out with an AC injury. The Redbirds took hits to the defensive side of the ball as well. Head coach Brock Spack said the team will be without Brandon Simon for the rest of the season after he fractured his ankle. Clayton Isbell is also possible to miss the SIU game as he is in concussion protocol. Likewise, the Salukis took a big loss earlier this week when All-American cornerback James Ceasar announced he would be out for the season after an undisclosed surgery.
Southern's scoring dominance
So far this season, the Salukis have looked nearly impossible to stop on offense. In three games this season SIU's average is just over 41 points a game while averaging 51 points per game against Football Championship Subdivision opponents. The Salukis have big wins over Southeast Missouri and Dayton. SIU managed to keep up with now No. 25 Kansas State until the end, eventually losing 31-23.
History
These two teams first met back in 1929, and since then, it has been a close fight with the Salukis having the slight advantage at 41-38-3. Spack and ISU have been dominating the recent series, standing at 6-5 overall against SIU. The last time these teams met was in 2019 where the Redbirds shut down the SIU offense 21-7.
Player to watch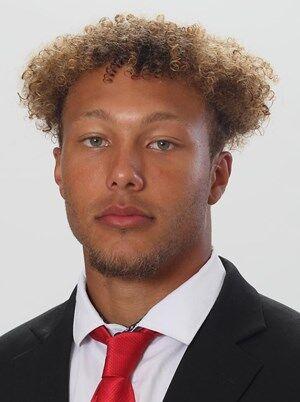 Jarrell Jackson's first two games were nothing outstanding, as the senior admitted after his performance against EIU. Despite not making a huge impact in the first two games, Jackson broke through in the Mid-America Classic with a 95-yard pick-six interception and a huge breakup that forced a turnover on downs. Now that he has a big game under his belt, expect a strong season from the senior cornerback. Last season Jackson tied for the team lead with 22 tackles.
How to follow
The game begins at 2 p.m. on Saturday at Saluki Stadium in Carbondale. Follow along on Twitter @Vidette_Sports as Sports Editor Jake Sermersheim will have coverage. You can watch the game on Marquee Sports Network. Dick Luedke will have the play-by-play for WJBC 1230 AM.