Illinois State men's basketball was picked to finish last out of 10 teams in the 2021-22 Missouri Valley Conference preseason poll.
The Missouri Valley Conference men's basketball preseason poll picks ISU to finish last in the conference. What are your thoughts?
This comes a season after the Redbirds finished ninth in the MVC after finishing the year 7-18 and a Thursday exit in the Arch Madness Tournament. Despite the ranking, ISU head coach Dan Muller is not worried about the prediction.
"I never really cared if people picked us first, second, or even 10th," Muller said during the MVC's media day. "Not sure how we will use it if we will. I guarantee the players know, so I am not worried about it."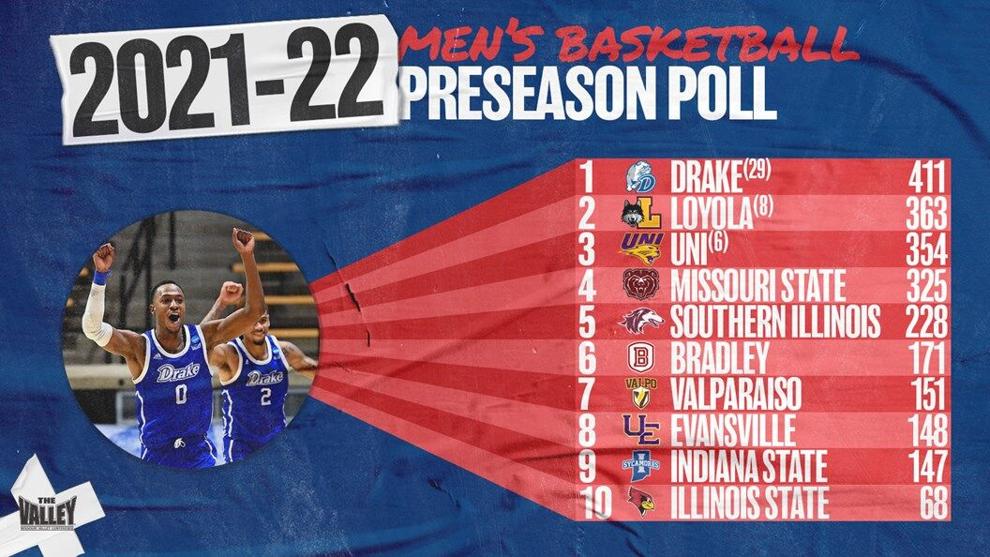 For the first time, Drake sits at the top of the preseason poll with 29 first-place votes. After placing second in the MVC championship last year, Drake went out to win a one-point game against Wichita State in the opening round of the NCAA Tournament.
The Bulldogs' run came to an end in the next round with a 72-56 loss against Southern California.
Following DU, Loyola comes in at No. 2 with eight first-place votes. Northern Iowa comes in at third after receiving six first-place votes.