Illinois State women's basketball was able to remove some early off-season rust en route to a 64-53 win over the Missouri-St. Louis in Wednesday night's exhibition game.
ISU head coach Kristen Gillespie hoped her team would have played a little better despite the win.
"I wish we would have played a little bit better," Gillespie said on the win. "I was a little disappointed with the things we can control like our effort and awareness on defense. I didn't think we played with a great identity tonight."
Despite a slow start, the Redbirds found their footing in the middle of the first quarter. After a couple of buckets in the paint, a three-pointer plus the foul from Redshirt junior Mary Crompton fired up the ISU players and fans.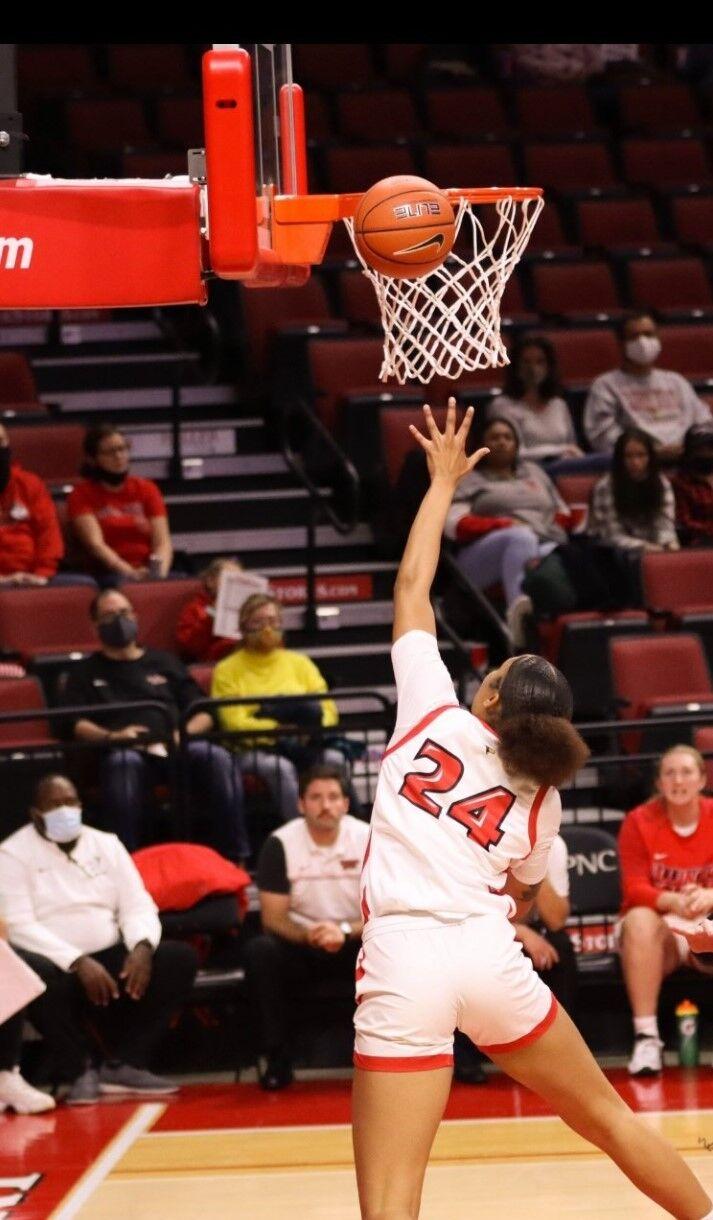 ISU took that momentum and ran with it for the rest of the quarter. The Redbirds led 22-17 at the end of the first quarter thanks to six points from junior forward DeAnna Wilson and a perfect 9-9 from the free-throw line.
Gillespie was happy with her team's ability to score down low, especially Wilson.
"We always want to play through our posts," Gillespie said. "I felt we had a pretty good match-up with getting [Wilson] the ball and she scored it very well, so that will continue to be a part of our offense and what we want to showcase."
After a back-and-forth battle early in the second quarter, the Redbirds put their foot on the gas, going on a 9-5 run to end the quarter, giving them a 39-31 halftime lead. 
A sluggish start to the third quarter saw both teams committing a number of fouls and turnovers while scoring just four total points in the first six minutes. Despite the early struggles, the Redbirds were able to find their rhythm late in the quarter and grow their lead to 50-39.
Redshirt sophomore Maya Wong took control late, collecting a couple of nice assists while also bringing her point total to 13.
Wong expressed her desire to play better as a point guard as the season moves on.
The Tritons came out of the break firing on all cylinders, bringing the game within seven before the Redbirds shut the door thanks to a couple of big three-pointers from Juliunn Redmond and Crompton.
ISU never looked back, pulling away and closing out the 64-53 win.
Wilson led all scorers with 18 points to go along with six rebounds while Redmond and Wong added 14 and 13 respectively.