Illinois State volleyball senior Stef Jankiewicz has been named the Missouri Valley Conference Setter of the Year, becoming the first player in conference history to earn the award twice in her career.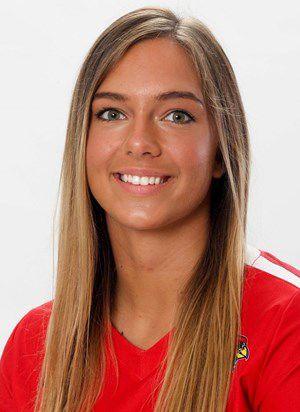 Jankiewicz earned the conference's Setter of the Year honor in 2018. She currently ranks 26th in National Collegiate Athletic Association Division I in assists per set (10.73) with a league-leading 11.10 assists per set in the conference. Jankiewicz has 4,680 assists in her career, ranking third all-time in ISU program history and 13th in MVC history.
Jankiewicz was also named to the All-MVC First Team, along with Kaylee Martin. Sarah Kushner and Kendal Meier have earned second-team honors and Nicole Lund made the MVC All-Freshman team.
Martin has garnered All-MVC First Team honors for the third consecutive year and currently ranks third in the league in kills per set (3.94) and points (271.5). She leads the team with 244 kills and has collected the fourth-most digs (179) as a six-rotation player this season. Martin has 10 20-plus kill performances in her career, 1,065 total kills and is the only three-year player to snag 1,000 kills at ISU.
Kushner, who has been selected as the MVC Player of the Week twice this season, leads the league in aces per set (0.42) and has delivered a service ace in all but four matches this season. She has seven double-doubles this season.
Meier earns post-season accolades for the first time in her career. The senior ranks fifth in the Valley in digs per set (5.08) and seventh all-time at ISU in the career category. She has 1,247 career digs, including a team-leading 330 digs this season, and has turned in double-digit figures in all but one match in 2021.
Lund leads the team and the conference in blocks per set (1.15), while her .241 hitting percentage ranks in the top 15 in the Valley. She was named the MVC Defensive Player and Freshman of the Week on March 16. Lund also turned in career kill and blocking performances against three different Valley teams on the season.