After joining The Vidette early last school year, the idea of covering women's soccer for much of the semester did not necessarily strike me as exciting.
Admittedly, soccer was never one of my fondest sports growing up. I played it when I was very young through the Boys and Girls Club, but never could get into watching it.
Now, don't get me wrong, I think the sport is fun to play. Although I never had a keen interest in playing it competitively, I did have fun the few times I played soccer recreationally. I never could find much interest in watching the sport, however.
So, when I entered my first big gig as a sports reporter with The Vidette last year, I was slightly nervous. Not only did I not watch the sport very often, but I didn't have full knowledge regarding the ins and outs of the game in general.
Fortunately for me, I was able to get the hang of things rather quickly. In fact, I actually learned quite a bit about the game of soccer and how it works.
Not only did I have a deeper understanding by watching games, but by interviewing coaches and players I was able to learn more about the schematics of the game as a whole.
Now, my point here is not to tell you that soccer is my new favorite sport by any means.
What I am here to explain is that while most of the love in fall athletics at Illinois State goes to the football and volleyball squads (and eventually the basketball team, too), women's soccer should be getting some love as well.
Take last year, for example. ISU volleyball reached its first NCAA Tournament since the 2014 campaign. The Redbirds were also co-champions of the Missouri Valley Conference.
Head coach Leah Johnson has turned the program into a perennial powerhouse in the MVC, as the 'Birds are already off to a hot start to the 2019 season.
The football team under head coach Brock Spack receives a lot of love as well.
Although the 'Birds certainly underperformed last season after losing four of their last five games to end the season, ISU is in great shape to have an improved and successful fall.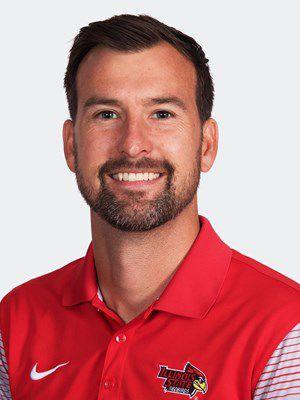 While women's soccer certainly isn't the only sport that gets overshadowed at ISU, head coach Brad Silvey has really turned his team into a contender in the MVC, much like Johnson and Spack have for their respective clubs.
Now, Silvey and company certainly have not gotten off to the start they had hoped.
After being selected to finish third in the conference, the Redbirds are just 1-3 to start the season, losing three straight road games.
Think about last year, though. While the Redbirds finished just 10-9-2, they made some strides. They finished 4-3 in the conference, which included a thrilling 3-2 overtime victory over MVC leader Loyola-Chicago on a cold and rainy October evening in Chicago. ISU also won its first game in the MVC Tournament before nearly upsetting Loyola again in the next round.
While the Redbirds have not made the NCAA Tournament since 2016, Silvey seems to have his team in line to do great things this year.
Seniors like goalkeeper Haley Smith, forward Mikayla Unger and midfielder Kate Del Fava make ISU a formidable contender in the conference. Do not let the likely successes of the football and volleyball squads make you forget that ISU soccer is right there too.