There is no doubt that men's basketball head coach Dan Muller bleeds Illinois State Redbird red.
And it's not just because he has coached the Redbirds for seven seasons, compiling a 138-95 record. Muller was an essential part to ISU's last NCAA tournament team in 1997-98, averaging 13.0 points per game, 5.3 rebounds per game and 0.9 steals per game. 
The 6'6 forward was known as a defensive menace primarily for the 'Birds.
Now 43, Muller has tried to instill these defensive principles into his players as head coach.
There is no doubt that Muller has had some success in his seven seasons at the helm. His 138 wins rank him fourth all-time in ISU history behind Bob Donewald (207-122 in eight seasons). This includes a 28-7 campaign in 2016-17, where Muller won Missouri Valley Conference Coach of the Year and led the Redbirds to a regular-season conference championship.
Muller has also had success at Arch Madness, the MVC postseason basketball tournament in St. Louis. Under the direction of Muller, the Redbirds have reached the championship game four times.
The key word here though is "reached." Despite pulling off numerous upsets to reach the championship game, Muller has failed to bring home an MVC tournament championship, thus failing to reach the NCAA tournament.
Certainly the best chance was the 2016-17 season. The Redbirds were stacked, and were on the bubble all season. While ISU faithful knew it would be tough to knock off the Wichita State Shockers, there was hope that an at-large bid was on the table as well.
The 'Birds would ultimately fall in the MVC championship, and as the NCAA Tournament committee has shown so many times, were left out of the field as an at-large with few quality wins and some head-scratching losses (at Murray State, at Tulsa, vs. San Francisco). Eventually, ISU fell in the second round of the National Invitation Tournament to University of Central Florida to end their historic run.
Entering this season, the 'Birds had the same expectations as two years prior. Muller and company brought back three players who averaged at least 15.0 ppg last season, and numerous other key pieces from last year's squad. Many around MVC basketball believed the 'Birds would represent the league in the NCAA Tournament.
Instead, this season has been full of disappointment. The Redbirds have immensely underwhelmed, compiling a 16-15 overall record and a seven seed in Arch Madness, requiring them to play tonight and win four games in four days to make the tournament.
This certainly must be considered Muller's worst coaching season of his young career. Muller has admitted that he let the expectations rise too high, which could be why the team has underperformed.
The coaching staff has had to battle the players' lack of listening all season.
Now, obviously some of this falls on the players. A prime example is the play of senior guard Keyshawn Evans, who dropped his scoring clip from 15.2 ppg to 7.8 ppg.
Senior William Tinsley has faltered as well, losing his starting job midway through the season due to a lack of defensive effort.
Injuries have also played a part. Junior guards Josh Jefferson and Matt Hein have missed significant time with injuries.
Sophomore Matt Chastain missed some time earlier in the season. Sophomore big man Taylor Bruninga has been sidelined for the entirety of the season.
But, this is undoubtedly a disappointing season for ISU fans, to say the least, and it appears the 'Birds will miss the NCAA Tournament for the 22nd consecutive season.
So, the demise of the ISU basketball team has led many fans to ponder over a simple concept: Should Dan Muller be in the hot seat?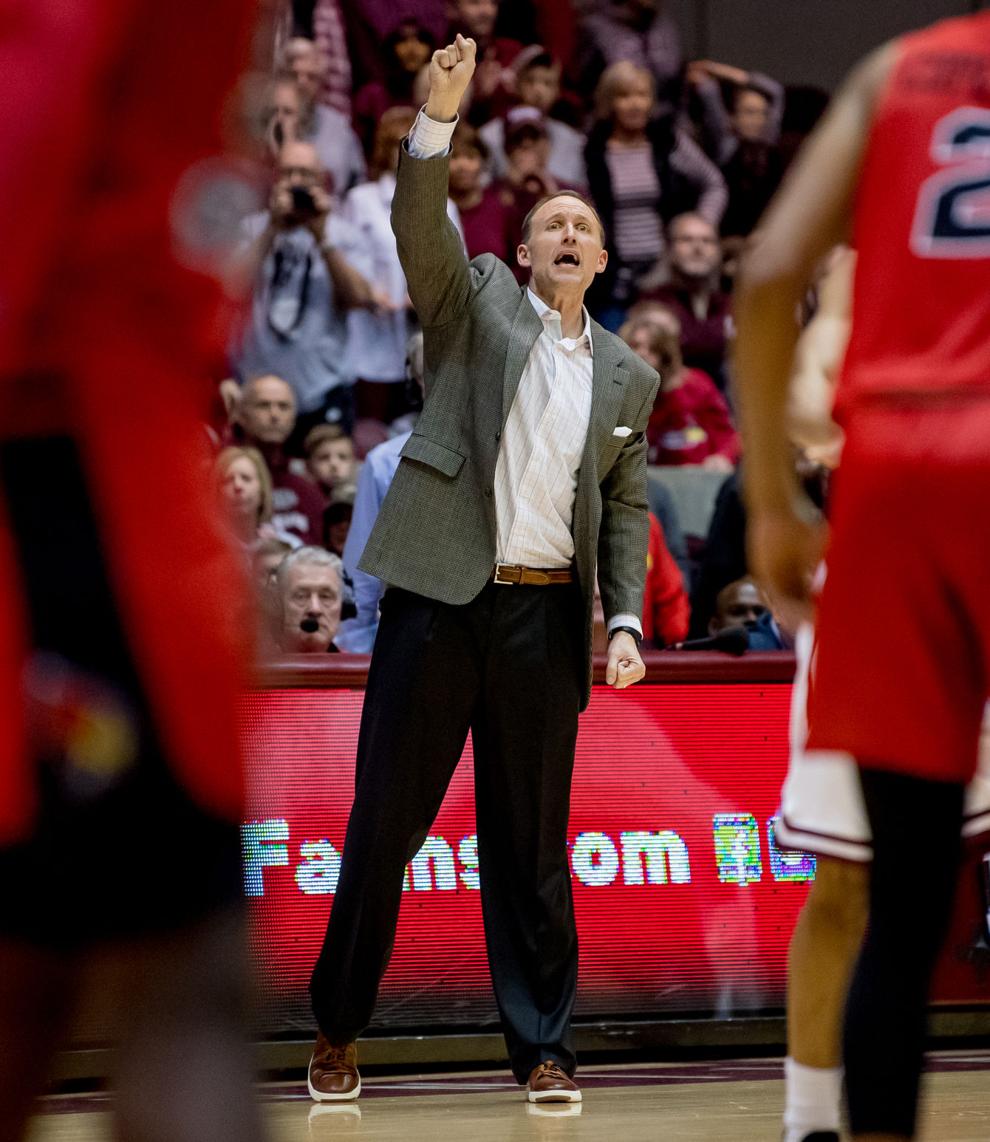 Personally, I think that he should be. Muller has had his chances. He had an elite team two seasons ago that couldn't get the job done. He has made the championship of Arch Madness numerous times, only to lose. 
This season, he has led a team that had the making of a solid, veteran group to the possibility of a mediocre and almost embarrassing finish.
While I believe that certain schools let their coaches go a little too soon without giving them enough of a chance, Muller has had his chances. 
Yet again, has ISU ever really given any of their head coaches any sort of chance for progress?
Four of the last five head coaches have lasted five years or less. It seems like Moser has moved onto greener pastures with a program as successful as Loyola. Maybe it just wasn't the right fit.
As of now, it appears that ISU basketball is content with being mediocre, and there is nothing to suggest that anything is changing anytime soon.
Now don't get me wrong, Muller seems like a good guy and I think he has a future in coaching. It is always cool to see an alum leading his/her former team multiple years later as well.
Barring a miraculous run through Arch Madness this year, it would be in both ISU and Muller's best interest to part ways sooner rather than later.