For the third time this season, and the second week in a row, Illinois State sophomore Tamara Otene has been named Missouri Valley Conference Player of the Week.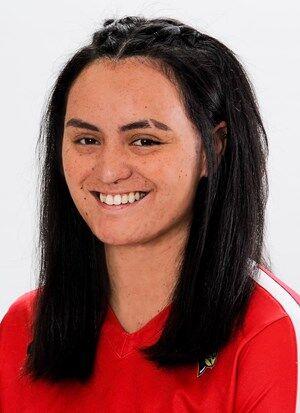 In the Redbirds' two matches over the weekend, the outside hitter combined for 45 kills and 26 digs, averaging 5.63 kills per set and 3.25 digs per set and recording a .303 hitting percentage.
In Illinois State's win Friday at Valparaiso, Otene led the match with 18 kills and recorded a career-high 17 digs, her fifth double-double of the season.
Otene took it to another level Saturday in a loss to Loyola Chicago at Gentile Arena, recording a career-high 27 of the 57 ISU kills, while also recording nine digs.
Otene has now recorded 448 kills and 494 total points this year, 13th and 19th in the National Collegiate Athletic Association respectively. In the MVC, she has recorded 296 kills, 54 more than the next closest, averaging 4.55 kills per set.
She has recorded 10 or more kills in 25 of ISU's 29 matches, and her 448 kills have her ranked third in Redbird history for total kills as a sophomore.