KIRKWOOD, Mo. — Illinois State took home its first Missouri Valley Conference title and NCAA Tournament bid since 2013, winning by just one stroke.
Junior Ali Schrock led the Redbirds winning MVC Golfer of the Year while head coach Breanne Hall earned Coach of the Year honors. ISU beat Missouri State 911-912 after coming into the last round with a seven-stroke lead.
Sunday | Tied for third, trailing by five strokes
ISU opened the first round with a solid performance, finishing with a combined 309 to sit in third place down by five strokes. Schrock, Avalon Woodward and Kehler Koss led the way for the Redbirds finishing with 77s, all tying for 10th.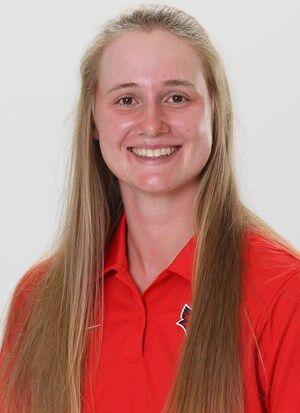 Schrock opened the round strong with a pair of pars and a birdie. The junior eventually ran into a down stretch with three-consecutive bogeys. She was able to get back on track with a pair of pars and a birdie on the ninth hole.
Schrock continued her up and down stretch throughout the back nine until she holed a birdie to finish the 18th.
Woodward recorded an even round with 12 pars and six bogeys. Her back nine was the best on the team with two strokes over par.
Koss started stellar with four pars and a birdie. Finishing the front nine with two bogeys over her last four holes placed her at one stroke over par. She secured a birdie between two bogeys early in the back nine to finish tied for 10th.
---
Monday | First place, seven-stroke lead
ISU had a comeback day with a tournament-low score of 295 to reverse a five-stroke deficit to a seven-stroke lead.
Koss held the lead with a two-round score of 148. Schrock was tied for second with 149. Junior Emma Rouger was tied for fifth with 151 and Woodward's score of 159 tied her for 20th.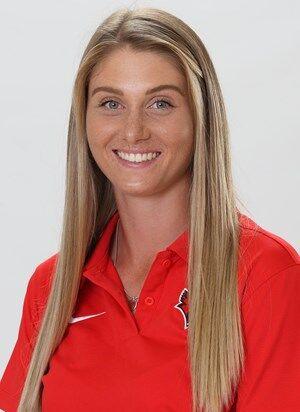 Koss was able to close the round with an even-par 71. Three birdies in a four-hole stretch contributed as well as four-consecutive pars.
Schrock had a birdie on the seventh hole and then followed that with a five-consecutive par stretch. She had an even back nine and ended the round with one-over 72.
Woodward totaled seven pars and a birdie to shoot an 82 for the day.
---
Tuesday | First place, one-stroke lead
Schrock finished the tournament in second place as the Redbirds were able to hold off the Bears.
ISU finished the tournament with a total of 911 with rounds of 309, 295, and 307. Missouri State won second place with 912, with Drake (935), Bradley (945) and Evansville (949) rounding out the top five. 
Schrock took second with a final round of 77, finishing with 226. Koss finished with 228, with a final round of 80. Rouger tied for 10th with 231 and a final round of 80.
Woodward had a solid last day shooting a 73 which slotted her 12th for the tournament.