Up 17-0, Illinois State football was cruising on the road against No. 7 Southern Illinois to open Missouri Valley Football Conference play on Saturday before falling 35-17.
An interception following a touchdown drive gave the Redbirds momentum after halftime. Coming out of the locker room at halftime, the Redbirds kept up their first-half momentum.
The offense looked more in rhythm than ever as starting quarterback Jackson Waring connected with wide receiver Austin Nagel twice for 61 yards on the opening drive. It took ISU just three plays after Nagel's second catch for Waring to push it in from the one-yard line.
ISU head coach Brock Spack saw good signs from his young quarterback.
But the tide quickly turned after the Redbirds' second touchdown.
On the ensuing kickoff, SIU's Izaiah Hartrup broke through for a 70-yard return to firmly place the Salukis in Redbird territory. SIU started on ISU's 45 after an official's obstruction foul was called on the Saluki sideline. Despite the foul SIU kept up the momentum to set up sophomore quarterback Nic Baker's seven-yard touchdown throw to Landon Lenoir to break the shutout.
Before that drive, ISU's defense was locking up an offense that averaged 40 points a game coming in.
"I wouldn't say they did anything differently," ISU's Shannon Reid said. "They began to execute plays where we were not in line to make those plays."
Needing to respond, ISU looked at the sophomore Cole Mueller on the next drive. ISU's leading rusher, Mueller picked up a six-yard possession on his first carry before breaking for a 40-yard gain putting the Redbirds in the Red Zone.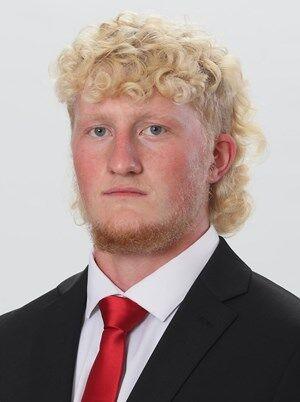 After picking up just 20 yards prior to that drive, Mueller knew it was a matter of time before he was able to breakthrough.
"We knew eventually that we knew they were going to break," Mueller said. "I like contact, but I don't want to just run in there and take hits all the time. I would rather take the smart play than go through a dude. But I can go through someone if I need to."
After getting to the 15-yard line, the Redbirds sputtered. Looking for just one yard, the Redbirds decided to go for it on fourth down. Mueller tried to get to the five-yard line but was deemed down just short.
"I thought they were going to measure and they didn't," Mueller said. "You just can't leave things up to the ref[eree]. You have to go out there and make the play."
Despite coming up short, Spack did not regret going for it on fourth down with an easy field goal available.
"I thought we couldn't go in the Red Zone and kick field goals," Spack said. "It is fourth and one and we have to get a yard. In the first half, I played it a little safer, close to the vest, in second half is different. That is another momentum play that turned their way."
Even with a short field position, Baker worked the Salukis down the field, setting up a Donnavan Spencer 40-yard touchdown rush bringing the score 17-14. After the fourth-down stand, SIU's defense locked down the Redbirds, forcing three straight possessions without an ISU first down.
The tired ISU defense was unable to keep up with the Salukis, who went on to score three unanswered touchdowns to win 35-17.
Waring finished with his best game to date throwing 13-of-24 for 166 yards. Mueller finished with another solid game putting up 87 yards on 14 carries.
With the loss ISU's record moves to 2-2 overall and 0-1 in conference play. ISU will be back home for the first time in three weeks at 1 p.m. Oct. 2 against Missouri State.